MASTERCHEF SINGAPORE SEASON 3 CONTESTANTS
Aditya Srivastava, 29
Actor
Aditya took the plunge in quitting his job as a software developer to pursue his love for acting, and is now an up-and-coming film and theatre actor. But he also has another love: the love of food.

Growing up with his mother's home cooking, his primary influence comes from the spices and flavours of Indian cuisine. However, through extensive travel throughout Asia, he has expanded his tastes and palate. His ultimate goal is to open a prix-fixe restaurant that serves up a new menu every day with influences and styles from different countries and eras.
Alfa Bt Matnoor, 48
Corporate Services Manager
Alfa's interest in food stemmed from her parents, when she started helping out at their hawker stall at only three years old. Learning to cut vegetables, wash rice, prepare ingredients, and being exposed to different varieties of food sparked a love for cooking. Now a mother of two grown children, she continues her passion by creating yummy dishes for her family.

On her travels to various countries, she enjoys visiting local markets and gaining inspiration from the diverse and fascinating array of ingredients. Visiting night markets, bazaars and eating street food are her favourite activities on the itinerary!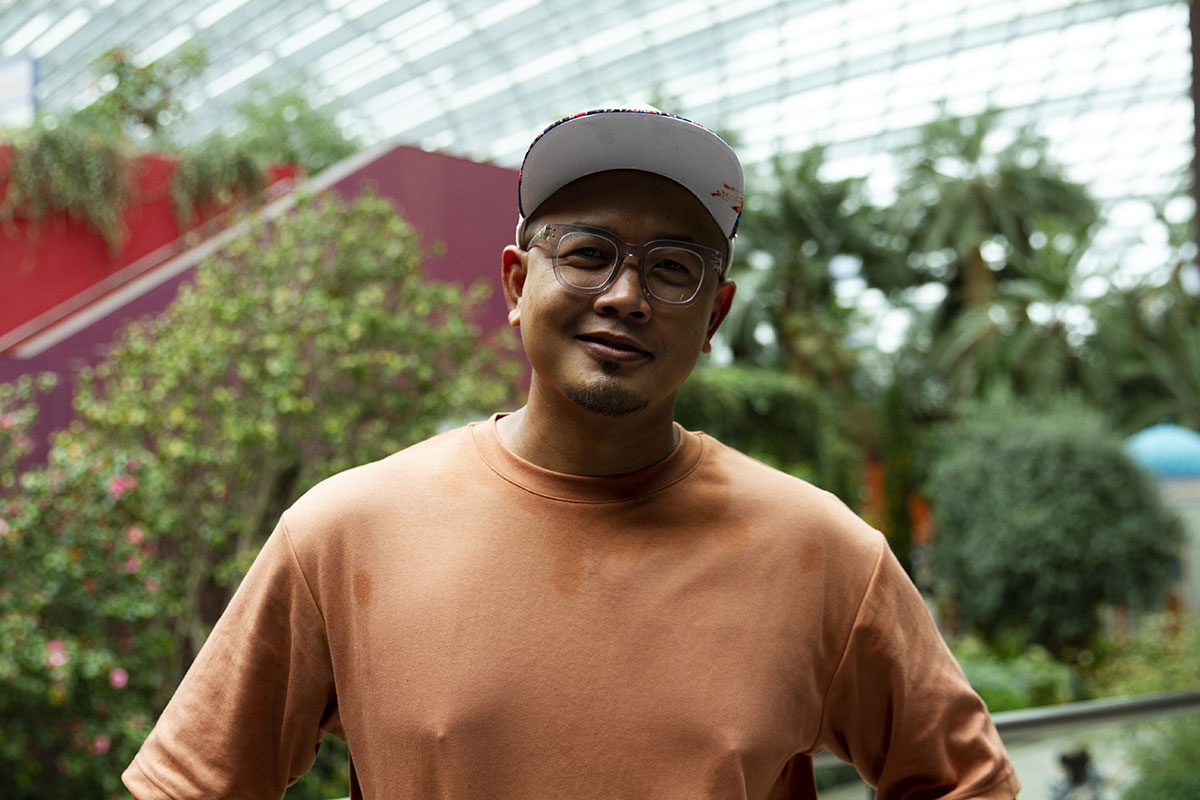 Azwandi 'Andi' Robani, 41
Visual Arts Instructor
Andi is often hungry for art, but always ravenous for food. His training as a programme designer and instructor brings an artistic flair to his cooking. He believes in mesmerising his friends and family with great presentation, and then blowing them away with incredible flavours.

He also enjoys water sports such as kayaking and fishing, so it should come as no surprise that he likes grilled seafood on the table.

Andi hopes to spread his love for cooking by becoming a celebrity chef and hosting his own cooking show.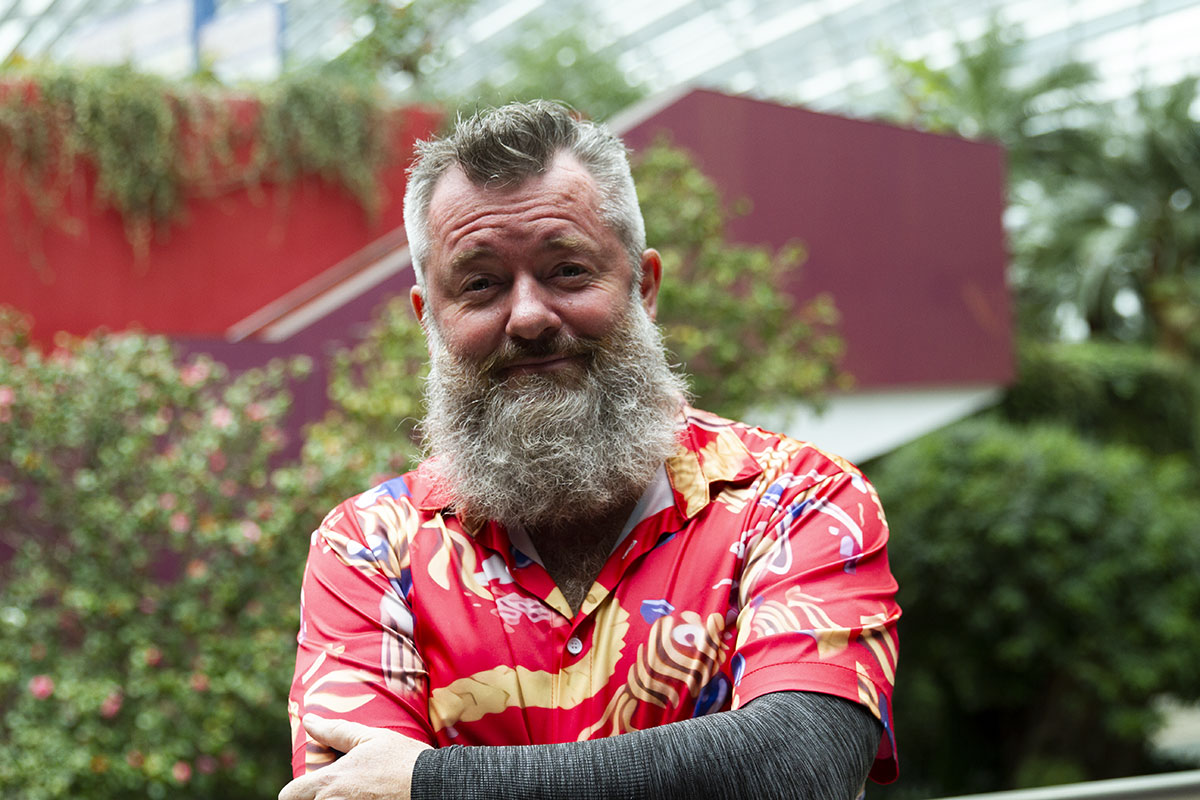 Brian 'Kenno' Kennet, 53
Sales Director
Kenno is a sales top gun but at home he enjoys creating culinary masterpieces for his wife and three children. Hailing from the United Kingdom, he grew up baking cakes with his mother and grandmother for charities. He travelled the world before settling down in Singapore and soon developed a love for Asian food.

Kenno appreciates local Singaporean cuisine and enjoys exploring new hawker food joints. His dream is to have his own gourmet food truck travelling around Singapore and Southeast Asia, eventually ending up in the Philippines, his wife's home country.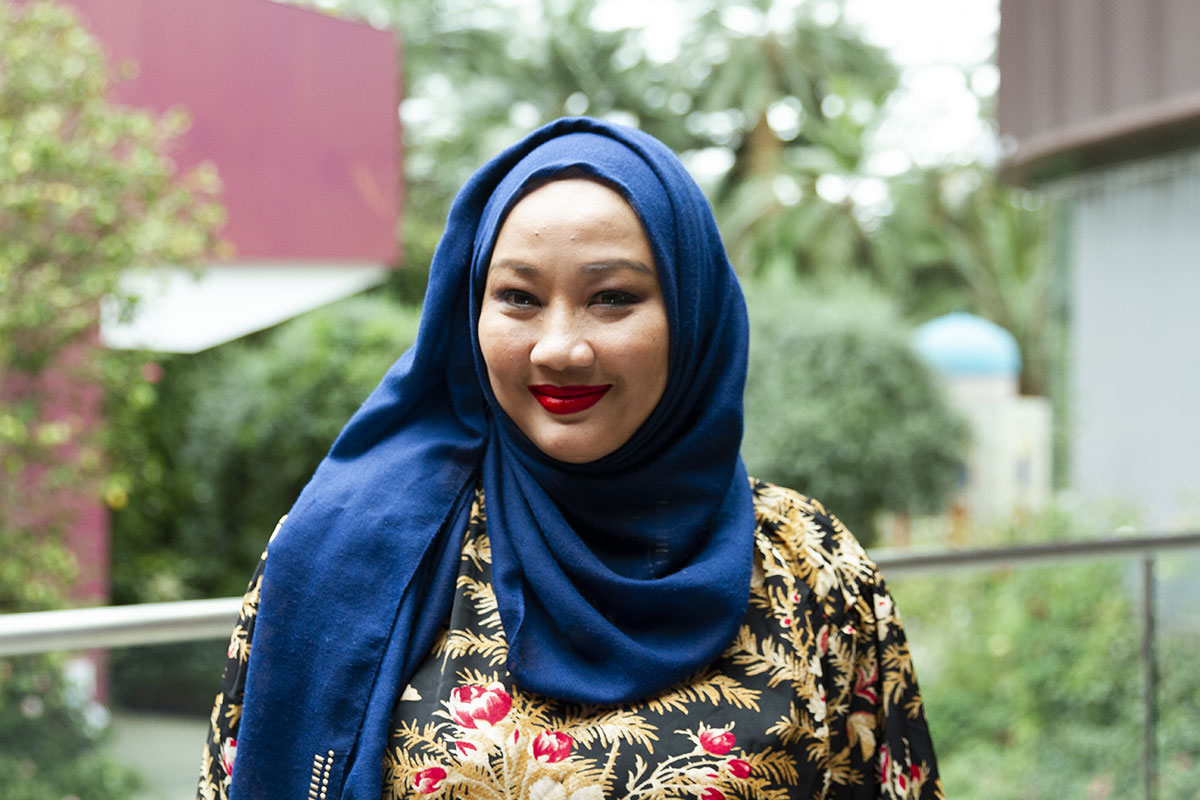 Eka Mairina, 43
Singer and Actress
Eka's fans know her as a singer and actress. But not many are aware that Eka is also an avid home cook! Originally from Jakarta, Eka holds true to her roots by cooking authentic Indonesian cuisine and selling her food online through her home-based business.

Having won Best Actress in a Supporting Role for Anthology Drama in Pesta Perdana 2021, she has a successful career in the media industry. However, Eka also wishes to fulfil her food dreams by opening her own restaurant one day.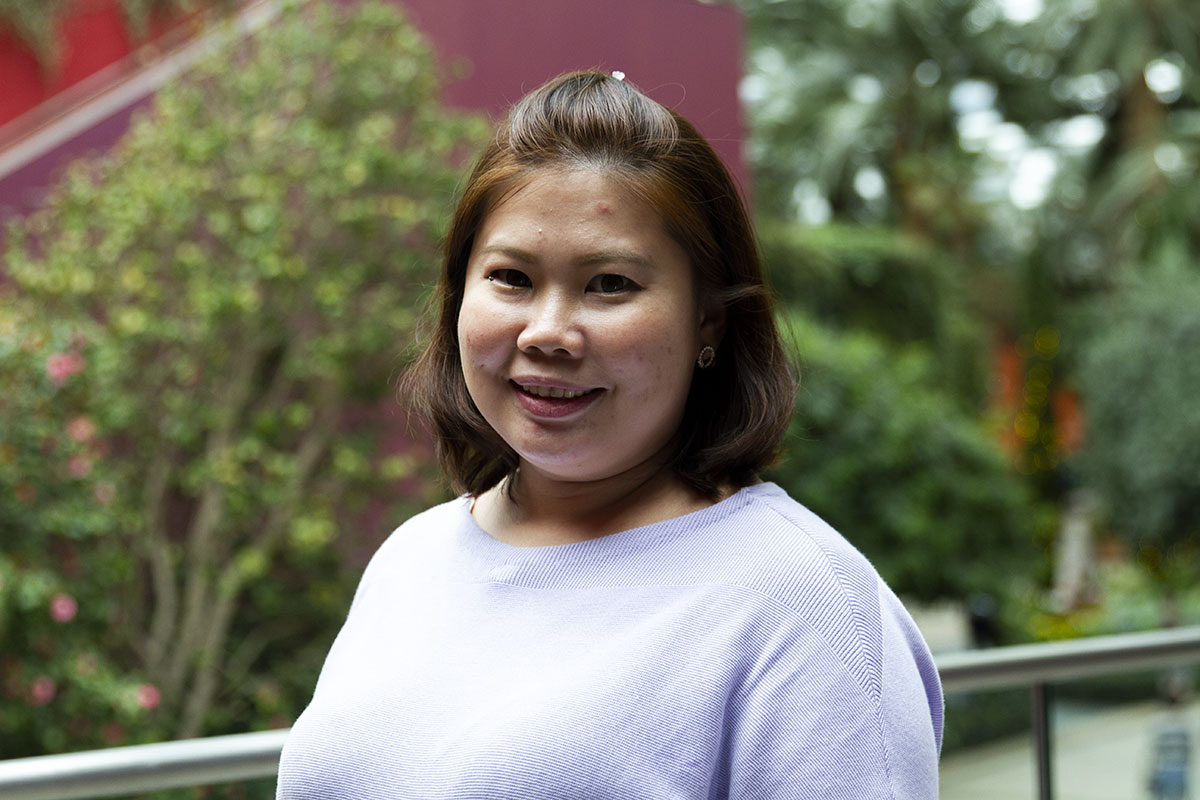 Fiona Celeste Seow, 38
Stay-home Mother and Groupbuy Host
Fiona is an experimental home cook and "Thermomix queen". As a seasoned Groupbuy host, she also delights in exchanging ideas about food, methods of cooking and new recipes with friends in her close-knit community.

Fiona is a mother of four children aged 2 to 19 years old! The daily bustling in the kitchen to feed her large family keeps her busy and on her toes. Her Thermomix helps with multi-tasking – not a bad thing to have in the MasterChef kitchen. Her Peranakan and Eurasian mother-in-law provides inspiration for Fiona's new culinary creations.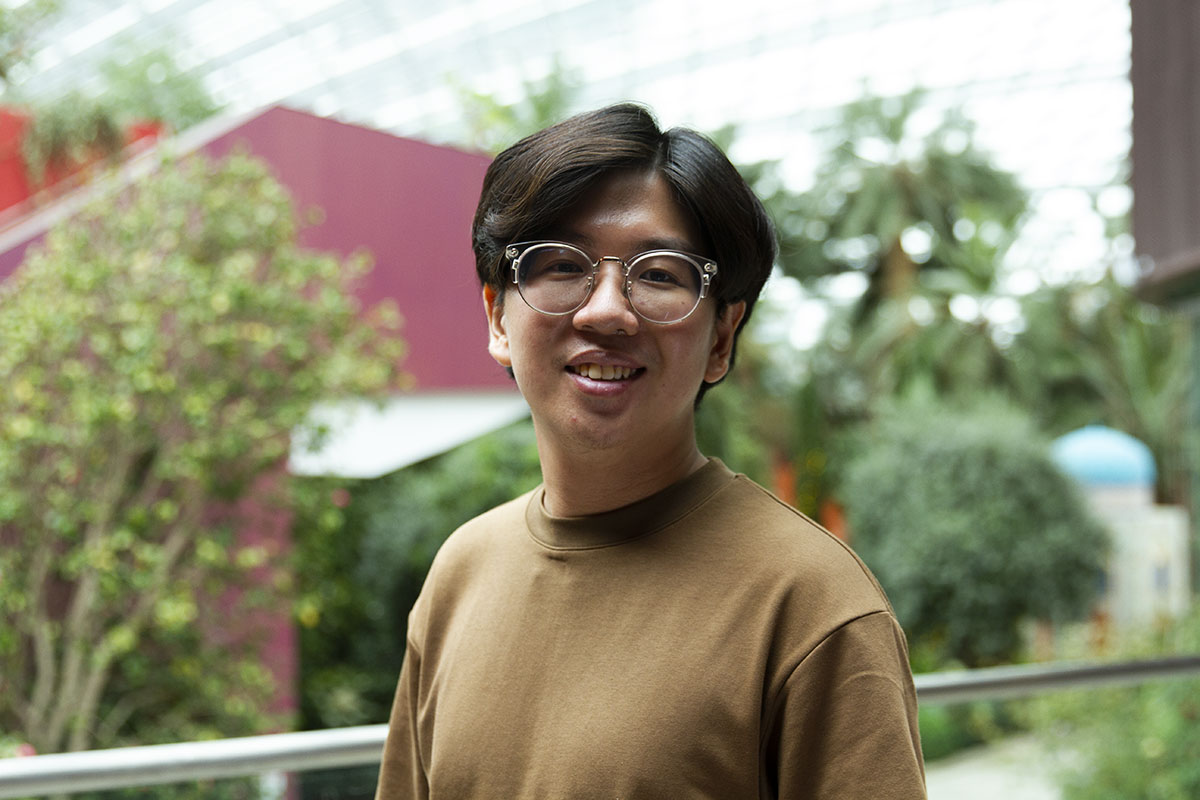 Gabriel How, 28
Digital Marketing Manager
Born and raised in Yew Tee, Gabriel believes the local misconception about the lack of good food in his neighbourhood should be debunked... by his cooking! He also loves street food and authentic delicacies from different cultures and countries. One day, he hopes to create a chain of stores selling affordable street food, and also aims to open a hawker store in Yew Tee to introduce people to the great things in his neighbourhood.

While he has a good-natured disposition, he also enjoys martial arts like boxing and judo, as well as archery.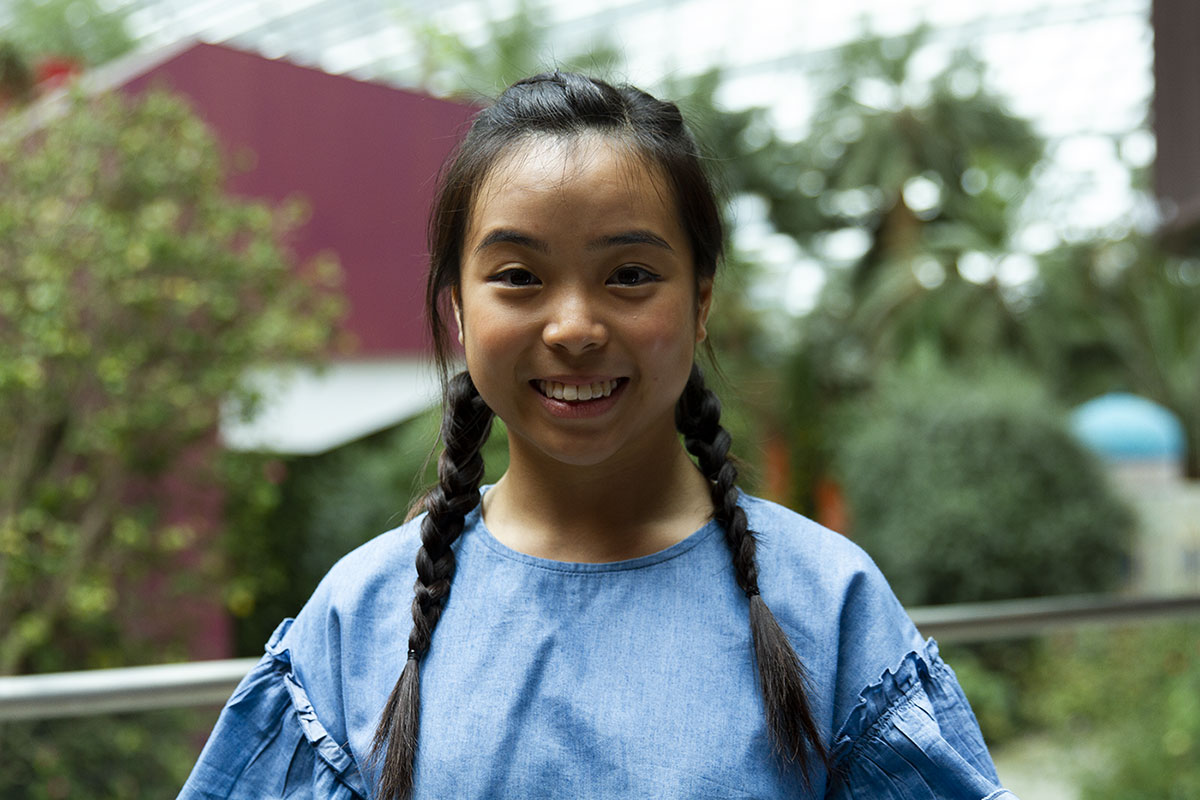 Gooi Jia Yi, 23
University Student and Wakeboarder
Jia Yi is a bubbly and sporty student pursing a degree in Environmental Earth Systems Science. She is also a sustainable food activist and wants to encourage others to reduce food waste.

Despite her young age, she has a deep love for hearty traditional kueh. She sells these business classic snacks through her own online business called 'Angkugooi', a perfect pun that combines her love for these treats and her family name.

Jia Yi is no stranger to competition either – she is a professional wakeboarder and has won an Individual Bronze medal at the 2017 SEA Games for wakeboarding!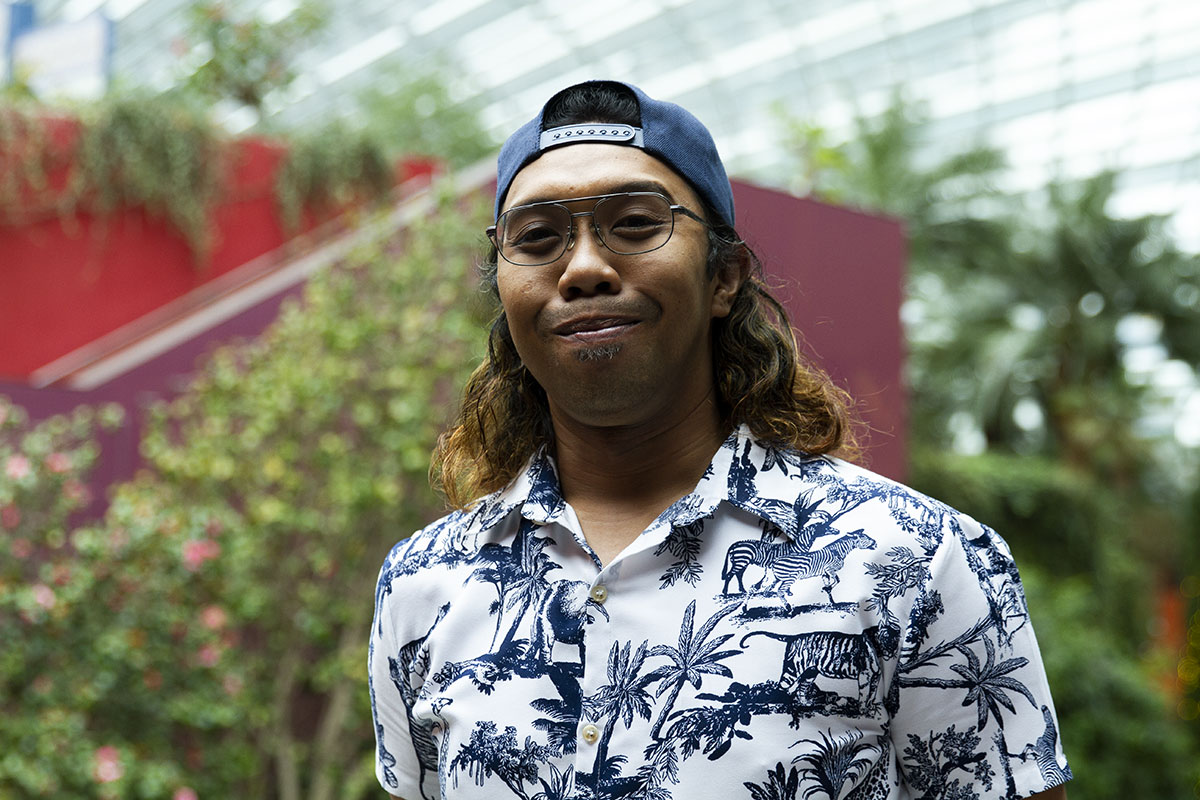 Ilya Nur Fadhly, 36
Food Delivery Rider
Ilya is a food delivery rider and TikTok enthusiast. Encountering diverse types of cuisines inspires him in developing his own creations at home for his family. He loves feeding people and showing his love for his wife and children through his cooking.

He also runs a home-based business selling halal versions of Bak Chang. He adores social media content creation and regularly films TikTok videos depicting humourous moments in his daily life.
Joel Lim, 49
Managing Director
Joel loves his job in the fintech private equity space, and shares a similar passion for food. To him, prepping the ingredients that go into a successful project is akin to assembling and serving up a perfect dish.

His uncle, who was a chef, said something to Joel that stuck to him as a child: "You do not necessarily have to be good looking to be attractive to women. You will be extremely attractive when you can cook well!"

Seems like the advice was taken to heart, as Joel now dishes out "mad" creations for his biggest supporter: his wife.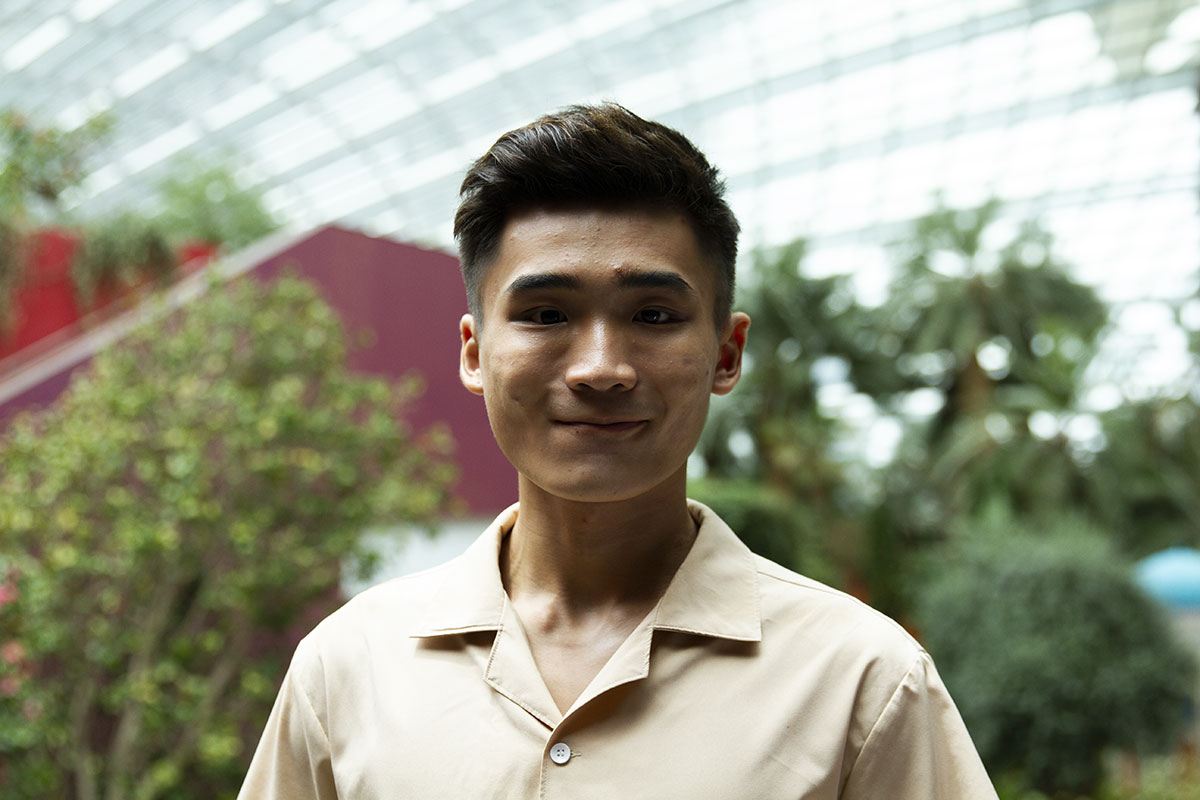 Johnathan Chew, 23
Dental Student
Johnathan is a dental student at the National University of Singapore. His field of study combines his love for a hands-on approach with his interest in science. Johnathan enjoys making classic Asian dishes with a personal spin, such as his unique use of Chinese five-spice in Western carrot cake.

His first memories of cooking involve baking fresh pineapple tarts with his grandmother during Lunar New Year. Raised in a humble home, opportunities to try fanciful and exotic dishes were few and far between, so he learned to make them at home himself.
Raj Shagaran Mahalingam, 58
Creative Events Producer
Raj is a grandfather who is young at heart. A former dancer and hip-hop instructor, he was Singapore's very own "MJ of the 80s". His keen sense of humour translates to his kitchen, where he coins original dishes such as Venom (black sugar pepper crab) and Assam Damn Pedas.

He is quite the daredevil too, having tried the hottest pepper in the world, the Carolina Reaper, which boasts a Scoville heat unit of 2.2 million! He keeps up to date on the latest culinary trends by following popular chef wannabes on YouTube and TikTok.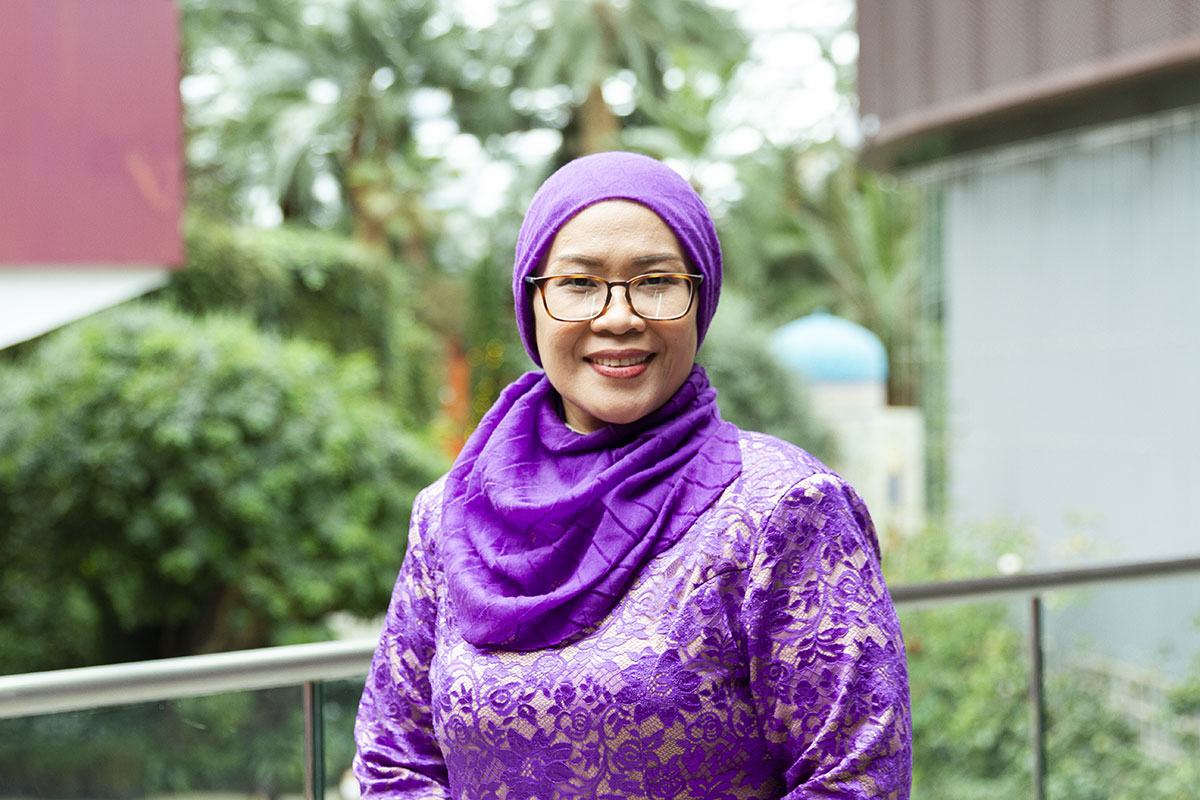 Rozita 'Rozi' Sahari, 49
Make-up Artist
Rozi is a multi-talented freelance makeup artist and home-based baker. Booking bridal jobs combines her two loves; she creates the bridal makeup and bakes the wedding cake for the event!

She runs her own home-based patisserie serving up sweet treats such as tarts, souffle cheesecakes and macarons. Although most well-versed in Malay and Indian cooking, she has diversified her repertoire to include Spanish, Italian and French cuisine, and spends a good amount of time cooking Dutch food for her husband, who is from the Netherlands.

Rozi has big dreams of expanding her patisserie business and becoming a TV personality.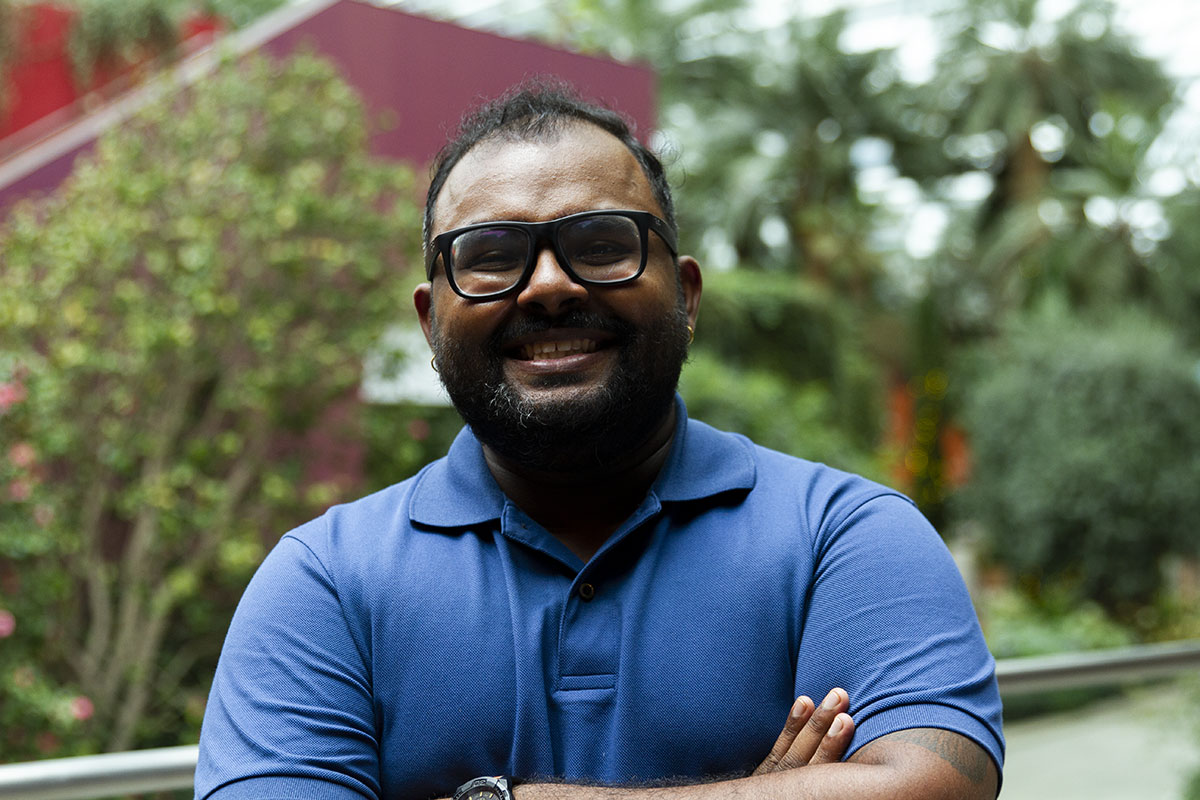 S 'Nares' Nareskanna, 32
Car Sales Advisor
In his professional life, Nares deals with cars. In his private life, he deals with kitchen utensils. His passion for cooking started as a teenager, where he would sneak to the kitchen after hours to whip something up while his parents were asleep.

His father used to run a small business in a coffee shop, and serves as Nares' biggest influence and motivation. Nares wants to make it big in the food industry and become a published food writer so as to make his father proud.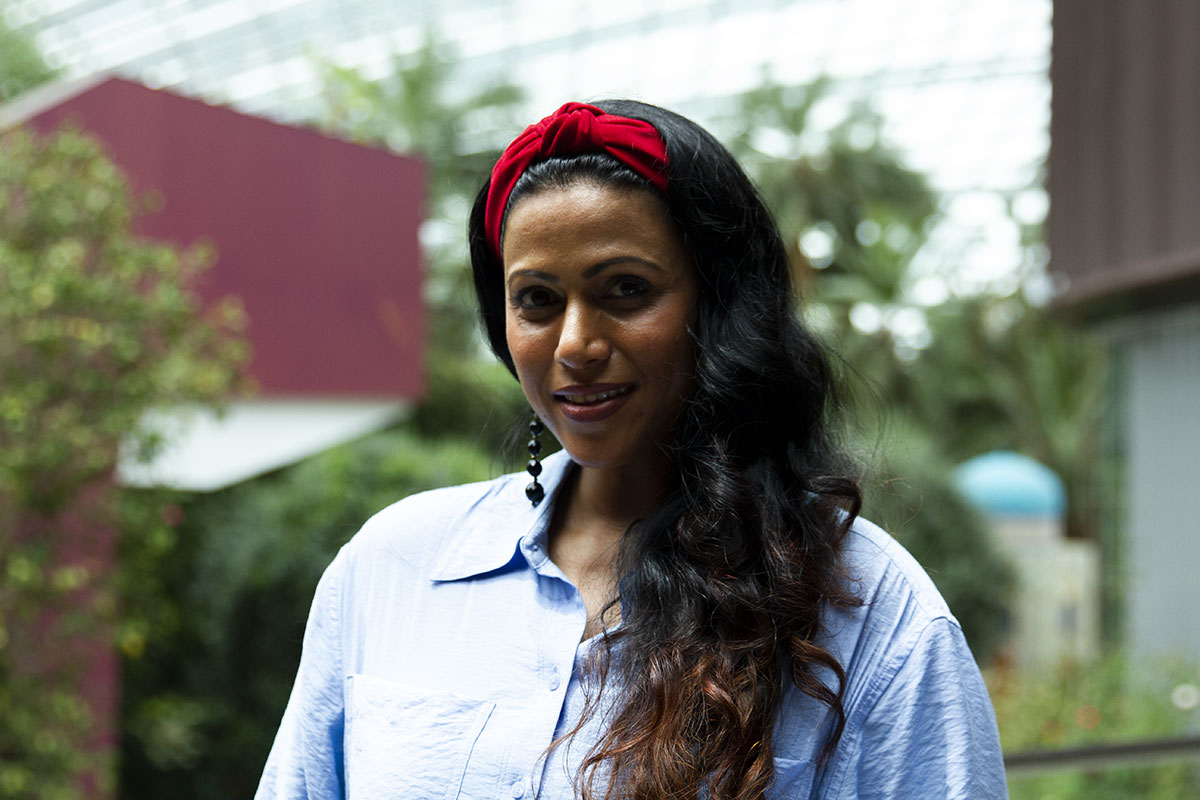 Shamin D'Souza, 46
Homemaker and Ex Singapore Airlines Cabin Crew
Shamin was a Miss India and Miss Mumbai finalist in the 90s and former model who has made appearances in videos, fashion shows and press advertisements. She was also a former flight attendant with Singapore Airlines for more than a decade, travelling the world and sampling food from many different cultures.

These days, she enjoys whipping up fusion meals and fancy desserts, which she says her 11-year-old son adores.
Sharlene Tan, 39
School Teacher
Sharlene is a mother of three and a Nutrition and Food Science teacher. She enjoys sharing about food and nutrition with her students and educating them to make good food choices in their daily lives.

She takes pride in creating a story behind her dishes – oftentimes using her family as inspiration to whip up delectable meals in the kitchen. Her dream is to work in the kitchen of a famous restaurant, and eventually open her own omakase-style café offering healthy and tasty soul-warming foods.
Shawn Lim, 38
Real Estate Sales Director
Shawn is a full-time real estate agent. Behind the formal outfits, he is a home cook who is passionate about creating delicious and beautifully plated dishes, and learning new techniques in culinary art.

Although he has an "ah beng" vibe with tattoos, Shawn describes himself as a funny, loving extrovert and a perfectionist when it comes to plating dishes for his guests. He adds that cooking brings him joy in life, and helps him to destress from work.

Shawn prefers cooking western fusion and local-style dishes, while admitting that baking is not his forte. Shawn says he can create a new dish in 30 mins and once cooked 12 dishes at one go; one experiment involved creating "chili caviar" for plating. With his beautiful plating and innovative cooking skills, he dreams of setting up a fine dining restaurant.
Thomas Chong, 24
University Student
Thomas is a Singapore Management University student studying business. A true-blue Singaporean, his absolute favourite cuisine is local Asian food! While he has only been seriously cooking for two years, he is adventurous, loves experimenting with fusion dishes and incorporating different textures and flavours onto each plate.

His girlfriend is Genevieve Lee from Season One of MasterChef Singapore – and he hopes to eventually open an F&B outlet with her. In the meantime, he likes spending weekends at Gen's place cooking up a storm together. In his spare time, he also enjoys running, basketball and food photography.