Discover Singapore's next radio talents at Mediacorp's reality competition The Star Voice (寻找星声音)
Join aspiring DJs on their exciting journeys to becoming the next radio star in Mediacorp's new talent hunt competition The Star Voice (寻找星声音)!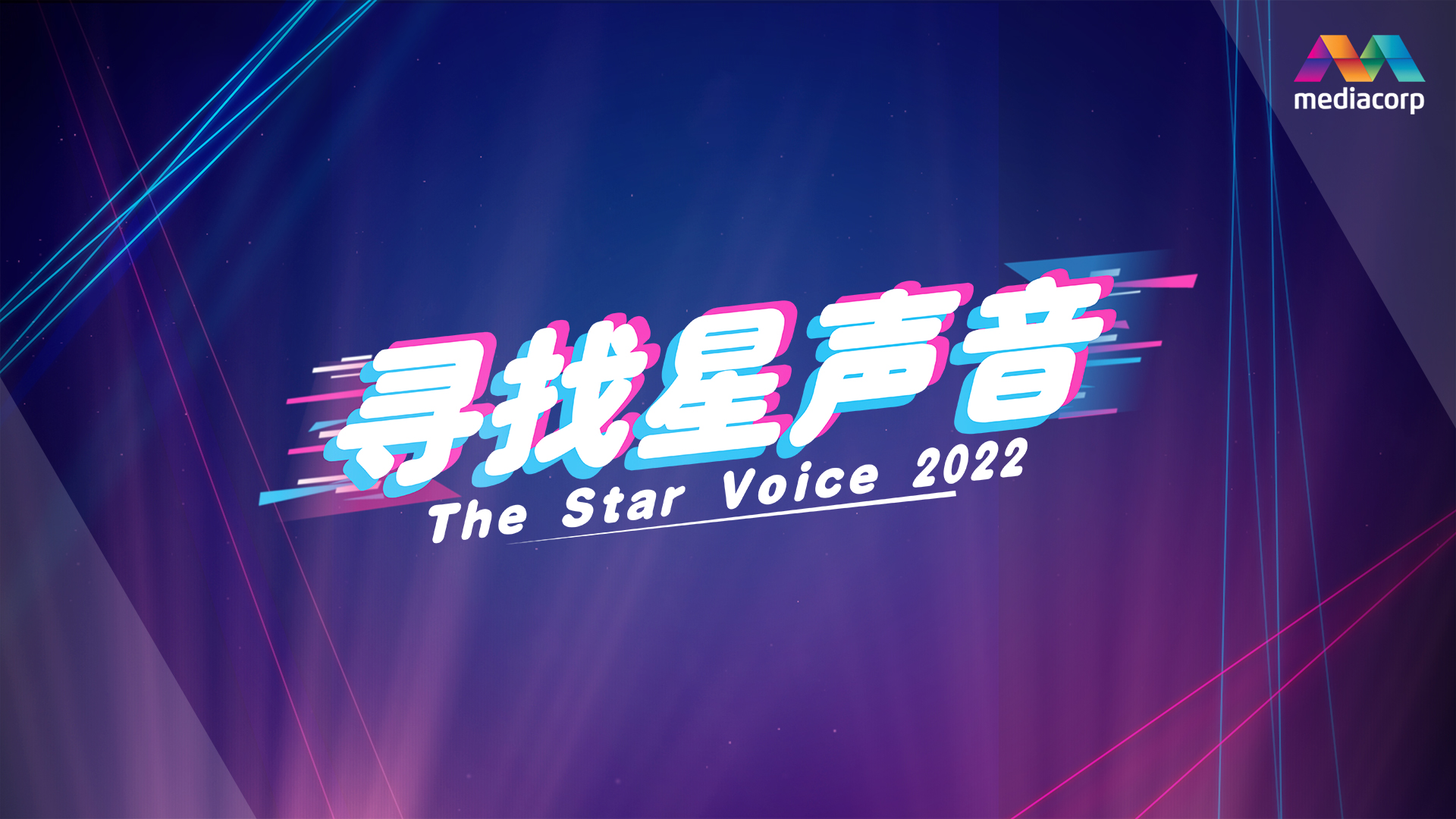 Singapore, 30 June 2022 – Join aspiring DJs on their exciting journeys to becoming the next radio star in Mediacorp's new talent hunt competition The Star Voice (寻找星声音)! Starting 21 July, this six-week competition will see nine hopefuls in a raw, unscripted reality show as they learn from the industry's best and take on challenges in elimination rounds before one is crowned the eventual winner.
Riding on the past successes of the show (previously named The Sound Makers), which provided a launchpad for the careers of many new personalities today like YES 933 DJs Chen Ning (陈宁) and Zhu Zeliang (朱泽亮), The Star Voice continues to shine a spotlight on local talents and offer them the opportunity to fulfill their passion in radio broadcasting and hosting. This is also part of Mediacorp's commitment to discover and nurture local talents, while showcasing their skills through its media network.
Hosted by YES 933 DJ Hazelle Teo (张颖双), this will take on a reality show format where viewers and fans can journey alongside the contestants as they embark on an intense, action-packed competition. Over two months, contestants will be mentored by veteran radio personalities LOVE 972 DJ Dennis Chew (周崇庆), CAPITAL 958 DJ Pan Jiabiao (潘家镳) and YES 933 DJ Zhong Kunhua (钟坤华), while they take on challenges such as storytelling, radio show production, radio drama production and audio advertisement production over a series of knockout elimination rounds. The eventual winner will walk away with over $80,000 worth of cash and prizes, including a brand new Toyota Camry 2.5 Hybrid (excludes COE) and a one-year contract with Mediacorp.
Please refer to Annex A for the profiles of the mentors, and Annex B for the competition format.
Throughout the competition, the contestants will be judged by a panel of industry experts for their creativity (创意), voice control (声音控制), intonation (音调), dramatic performance skill (剧情表现力), as well as teamwork (团队默契), depending on the week's challenge. And to spice things up, nine individuals previously selected through a recruitment exercise via meLISTEN will also be judges for episodes 3 to 5, where their votes for the contestants will form 10 per cent of the final scoring for these episodes.
Simone Lum (林美芳), Head of Growth & Audio, Mediacorp said: "Over the years, Mediacorp has discovered many outstanding radio talents, many of whom have grown with us and gained much popularity with our listeners. We are excited to launch The Star Voice, as part of our commitment to uncover and nurture local talents, and to showcase their talents through our multiple platforms. We cannot wait to see what our nine aspiring DJs have to showcase and invite all our listeners to join us on this exciting journey!"

Episodes 1 to 5 of The Star Voice will be released on meWATCH, Mediacorp Entertainment YouTube and meLISTEN every Thursday from 21 July. The last Grand Final episode will be available on the same platforms at 8pm on 25 August. Curated versions of The Star Voice will also be available on Channel 8 & Channel U from 7 July.
More information on The Star Voice can be found at https://www.mediacorp.sg/thestarvoice.
- end -

Media contacts
Chua Pauline
Communications Specialist
chuapauline@mediacorp.com.sg
About Mediacorp
Mediacorp is Singapore's national media network and largest content creator. Its purpose is to create engaging and trusted content, as well as to connect communities and inspire people. Mediacorp engages over three million people in Singapore daily across four languages on its digital platforms including meWATCH, meLISTEN and CNA.asia, six TV channels and 11 radio stations. Beyond Singapore, Mediacorp also has a growing international audience through CNA and content distributed across markets.
With a focus on nurturing talent and growing the sector, the company is committed to investing in nation-wide initiatives like Star Search, Anugerah, Yaar Antha Star and SPOP, commissioning a wide variety of work from local content creators, and collaborating with institutes of higher learning. As Singapore's first local Multi-Channel Network in partnership with YouTube, Mediacorp is also committed to developing a network of digital content creators.
For advertisers, Mediacorp has partnered industry-leading brands like ESPN, Mothership, Popcorn, theAsianparent, VICE, YouTube and 99.co to form the Mediacorp Digital Network in offering more effective content-driven solutions.
Mediacorp is the recipient of industry accolades including New York Festivals, World Media Festivals, PromaxBDA (World and Asia) and Asian Academy Creative Awards.
For more information, please visit mediacorp.sg.
Annex A - Profiles of Mentors
Mentor 导师

Profile 简介

Dennis Chew
周崇庆

Dennis started in radio broadcast at the age of 18. Having the talent and passion for radio, Dennis stayed in the industry for 19 years and has won more than five awards as a full-time radio DJ, including "Most Humorous DJ" and "Most Popular DJ".

 

In 2009, the television programme Paris and Milan changed his life. Dennis played Aunty Lucy, a straight-talking coquettish lady who loves free gifts. His role became a talking point among Singaporeans shortly after and brought Dennis features on magazine covers and product endorsements deals for the first time in twenty years.

 

From 2012 to 2019, he won the award for 'Top Ten Most Popular Male Artiste" at Mediacorp's Star Awards and also acted in various movies, including Make it Big Big, Dance Dance Dragon and Ghost on Air. Dennis has spent 23 years building his career and he will seize all opportunities given and continue to strive forward.

 

18岁那年周崇庆开始与广播接触,与广播一见钟情的他一做就做了19年。成为全职后,周崇庆获奖无数。

 

2009年的《女王本色》,从此改变他的人生。周崇庆在节目里反串Aunty Lucy,一个说话直率,风骚又爱拿free gift的阿婶。出现了三集后成为了新加坡人热烈讨论的一个角色。Aunty Lucy也让周崇庆在娱乐圈二十多年来首次尝到上杂志封面的机会,代言也接踵而来。

 

2012年,周崇庆不负众望三度夺下十大最受欢迎男艺人。同年,他也参与了两部电影,分别是农历年贺岁片《龙众舞》和由他担任故事人兼主演的《灵听》。他用了23年达到今天的成就,所以他会把这一切抓紧,继续勇往直前!

 

 

Pan Jiabiao
潘家镳

 

An avid radio listener since young, Jiabiao joined Radio Singapore International in 2001, and became a radio host with CAPITAL 958 in 2005.

 

Jiabiao is experienced in hosting and producing a wide variety of programmes in topics like arts, sports, counseling and more. He has done live reporting for many international sporting events - Southeast Asian Games, Asian Games, UEFA European Football Championship and the World Cup, to name a few.

 

He has also hosted numerous current affairs programmes and one of the notable shows is A Conversation with Minister where he interviewed Prime Minister Lee Hsien Loong among others. His lively and affable personality makes him a popular outdoor show host, and a chosen voice for recording of advertisements and corporate videos.

 

从小常常听广播,家镳不自觉地深深爱上这个"小盒子"。自此,他立志要成为一名电台广播员。家镳在2001年加入新加披国际广播电台,2005年正式成为958城市频道电台节目主持人。

 

家镳曾主持和制作许多不同的节目,如艺术,辅导,清谈式等的节目内容。

 

家镳也是个有经验的时事电台节目主持人。他曾经在《空中访民情》访问了总理李显龙及不同的部长。

 

擅长制作体育节目的家镳,曾为多个国际体育赛事如东南亚运动会,亚洲运动会,欧洲足球竟标赛和世界杯做现场报道。

 

家镳也常录制电台广告与企业录像,而且他那活泼、开朗的性格,也使得他在主持户外节目时,很容易地就带动了现场气氛,是很受欢迎的户外节目主持人。

 

 

Zhong Kunhua
钟坤华

 

After winning YES 933's DJ Search in 2005, Kunhua began his career with the station as a part-timer. In 2006, he left Singapore to pursue his university education in Taiwan where he continued to produce radio programmes weekly which won him awards such as Best News, Best Reporter and Best Programme.

 

Returned as a full-time DJ in 2010, Kunhua has helmed various programmes such as the drive-time shows and Pick of the Pops. Known for his versatility, he has hosted a wide range of events, from educational seminars to movie premieres, album launches and television infotainment programmes.

 

夺下《YES 933 撼动广播新人王2005》冠军宝座的钟坤华,同年加入YES 933 成为兼职DJ。一年之后,远赴台湾深造,同时定期为学校电台制作节目。他的作品曾夺下不少奖项,包括:最佳新闻,最佳播报和最佳节目。

 

2010年,坤华成为全职DJ,陆续接棒主持电台的傍晚班以及早班节目。他也是许多电影、电视、演唱会、歌手发片媒体招待会和粉丝见面会的指定主持人。

 
Annex B – Competition Format
Competition Round

Format

Ep 1: 21 Jul

Round 1
第一章

 

Debate (Non-elimination round)
先声夺人 (非淘汰赛)

Nine contestants are split into three groups at random to share on a given topic. Members of the winning group will win the priority of choosing their preferred mentors. The remaining six contestants will battle it out in the next round in hopes of getting picked by their desired mentors.

 

九位星学员将分成三组,根据题目进行团队比拼,得分最高组的三位星学员可以获得挑选导师的权力。剩下两组的六位星学员则必须在下一轮考验中力求表现,争取让导师选入他们的战队。

 

Ep 2: 28 Jul

Round 2
第二章

 

Storytelling (Non-elimination round)

声东击西 (非淘汰赛)

 

This is an individual challenge. The six remaining contestants will pick a secret object each and are required to craft and present a story based on the object. In the midst of the presentation, a surprise keyword will be flashed. Contestants will need to think on their feet and incorporate the keyword into their stories. Mentors will select their preferred mentees based on their performances.

六位星学员必须根据不同的指定物品各自编一段故事,并在演说中途接受其他星学员的"关键字"突击挑战。导师将根据他们的表现,选择心仪的星学员加入自己的战队;如果有多位导师选择同一位星学员,则导师必须帮自己拉票,争取心仪的星学员加入自己的战队。

 

Ep 3: 4 Aug

Round 3

第三章

Radio Programme Production (Elimination of two contestants)
异口同声 (淘汰两位参赛者)

 

Each team of three contestants will present a radio show for this episode's challenge. The highest scoring team will advance to the next round together, while one contestant will be eliminated from each of the two remaining teams. The elimination shall be decided by the respective mentors.

 

三大导师战队的星学员班底已定,本集正式进入淘汰赛!星学员将进入电台播音室,接受主持节目的团队挑战。得分最高的战队可以全员晋级,表现落后的另外两支战队,将由导师决定,各自淘汰一名星学员。

 

Ep 4: 11 Aug

Round 4

第四章

Radio Drama (Elimination of two contestants)

有声有色 (淘汰两位参赛者)

 

The seven contestants will take part in a radio drama challenge for Round 4. Each team will need to reenact a radio drama together, according to their allocated scripts. The highest scoring team will advance to the next round together, while one contestant will be eliminated from each of the two remaining teams. Elimination will be decided by the respective mentors.

 

七位星学员本周要接受广播剧的挑战,根据导师分配的角色,合作声演一段广播剧。得分最高的战队可以全员晋级,表现落后的另外两支战队,将由导师决定,各自淘汰一名星学员。

 

Ep 5: 18 Aug

Round 5

第五章

 

Audio Advertisement Production (Elimination of two contestants)
妙趣橫声 (淘汰两位参赛者)

 

Competing individually, the top five contestants will script, voice and produce an audio advertisement. Three contestants with the highest scores will advance to the Grand Final.

 

5强将以个人形式进行比赛,自行为一个电台广告进行文案创作与制作。分数最高的三位将晋级决赛。

 

Ep 6: 25 Aug

Grand Final

最终章

Finale
星声音之战

 

One contestant from the top 3 finalists will emerge as the Champion of The Star Voice!


三强终极对决,得分最高的1位参赛者将荣登《寻找星声音》冠军宝座。