Mediacorp and Viddsee to launch Alienated, Singapore's first series adaptation of a Korean short film, in 2023
Mediacorp audiences can look forward to a thought-provoking social thriller series, commissioned by Mediacorp and produced by
Viddsee Studios.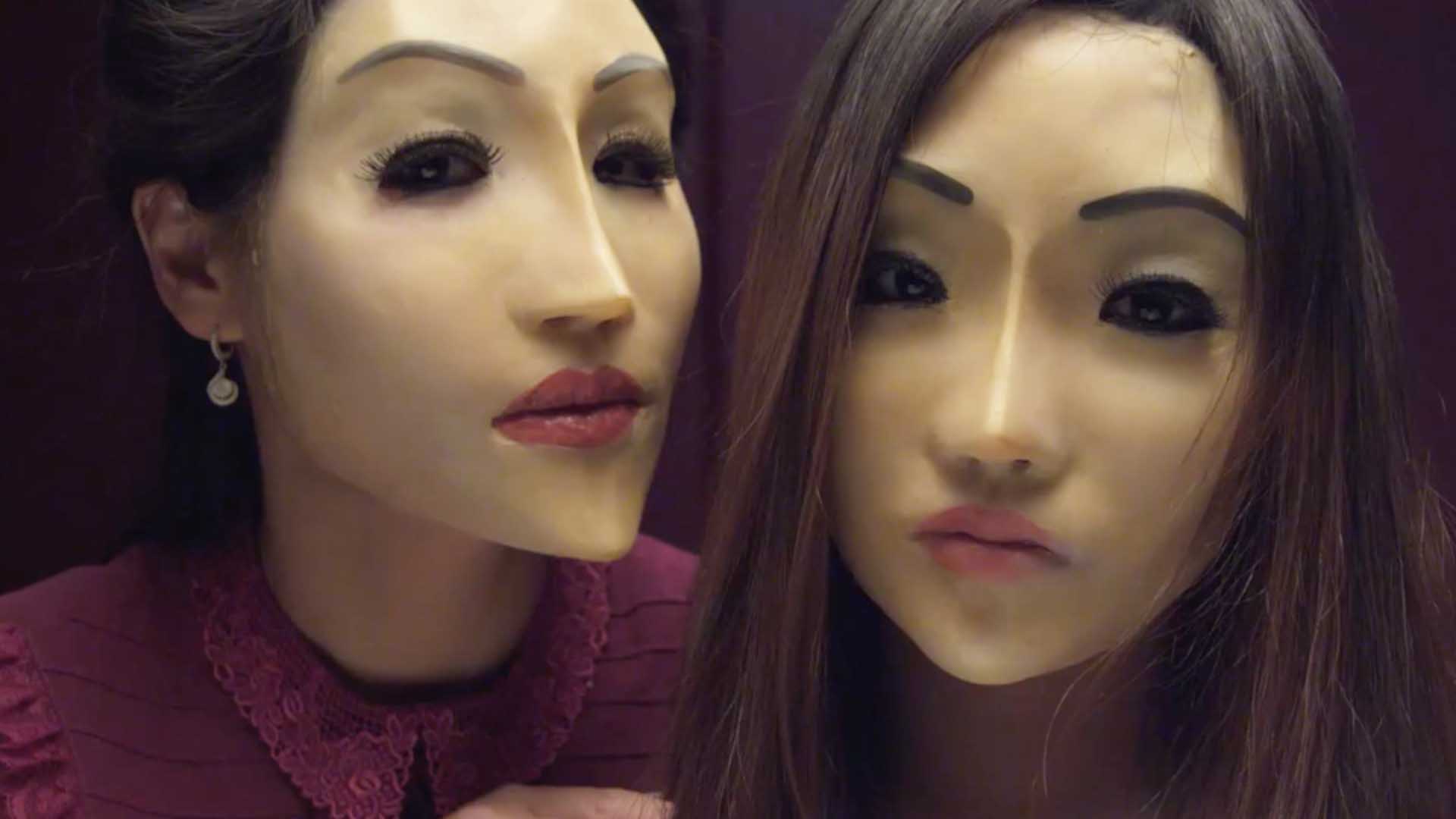 Singapore, 7 December 2022 – Social-thriller series Alienated by Viddsee Studios will launch across all Mediacorp platforms from mid-2023. The commissioning and release of this series underscores Mediacorp's continued commitment to working with the creative community to develop compelling international stories for our audiences.
The six-episode Alienated will be produced by Viddsee Studios alongside up and coming Korean filmmaker Doyeon Noh, the original creator of Human Form, a viral short film upon which the series concept is based. The series adaptation follows 18-year-old schoolgirl, Luna, who weighs the idea of ending her life under much social pressure and pain but ends up unexpectedly striking a deal with an enigmatic entity who gives her the ability to live different lives through multiple alternate universes. The thought-provoking youth-centred social thriller seeks to explore societal issues such as toxic positivity, cancel culture, bullying and social injustice.
For more details on the series, please refer to Annex A.
"Alienated marks Mediacorp's first series adaptation of a Korean short film, and is one of the fruitful outcomes of our first Creatives Assembly call for ideas exercise held in 2021. This exciting project with Viddsee points to Mediacorp's continual efforts to join hands with partners from the creative ecosystem to strengthen our storytelling, while using data-driven insights to build upon successful concepts and create impactful stories for our audiences," said Angeline Poh, Chief Customer & Corporate Development Officer, Mediacorp. For more details on Creatives Assembly, please refer to Annex B.
"As part of our mission to empower Asian storytelling, we started Viddsee Labs to leverage on what we do best as a storyteller ecosystem to drive change and decentralise how IPs and talents can be discovered - growing towards our vision of creating more concrete opportunities for Asian storytellers. We are glad to have found a gem like Doyeon and his brilliant ideas, while being able to work with entertainment partners to produce quality stories with our tried and tested IP process", said Derek Tan, Co-Founder and Chief Commercial Officer of Viddsee.
Alienated is adapted and developed from the Korean original short film 인형 (Human Form) by Doyeon Noh. Based on Viddsee's audience network insights, the short film has accumulated over 7 million views globally, with the US as its top performing territory. Human Form also attracted an engaged broad youth viewership, with over 90 percent of viewers being aged 34 and under. The short film follows a young girl in an isolated world where everyone has the same surgically altered appearance, highlighting South Korea's obsession with plastic surgery. Human Form was shortlisted as one of 12 Asian IPs to be developed under Viddsee Labs in 2022.
Viddsee and Mediacorp previously collaborated in a local shorts to series adaptation, Home Is Where The Heart Is, commissioned under Mediacorp's LIGHTS. CAMERA. SINGAPORE initiative to celebrate local stories. The series was nominated for 'Best Drama Series' Made for a Single Asian Market' at ContentAsia Awards 2022.
– END –
Media Contacts:
For more information or to request for interviews, please contact:
Eugene Quek
Eugene.Quek@mediacorp.com.sg
Nurul Syahira
syahira@viddsee.com
About Mediacorp
Mediacorp is Singapore's national media network and largest content creator. Its purpose is to create engaging and trusted content, as well as to connect communities and inspire people. Mediacorp engages over three million people in Singapore daily across four languages on its digital platforms including mewatch, melisten and CNA.asia, six TV channels and 11 radio stations. Beyond Singapore, Mediacorp also has a growing international audience through CNA and content distributed across markets.
With a focus on nurturing talent and growing the sector, the company is committed to investing in nation-wide initiatives like Star Search, Anugerah, Yaar Antha Star and SPOP, commissioning a wide variety of work from local content creators, and collaborating with institutes of higher learning. As Singapore's first local Multi-Channel Network in partnership with YouTube, Mediacorp is also committed to developing a network of digital content creators.
For advertisers, Mediacorp has partnered industry-leading brands like ESPN, Mothership, Popcorn, theAsianparent, VICE, YouTube and 99.co to form the Mediacorp Digital Network in offering more effective content-driven solutions.
Mediacorp is the recipient of industry accolades including New York Festivals, World Media Festivals, PromaxBDA (World and Asia) and Asian Academy Creative Awards.
For more information, please visit mediacorp.sg.
About Viddsee
Viddsee is a storyteller platform for short premium content, with over 2 billion views and more than 3,000 strong storytelling community. With the mission of empowering storytellers through our ecosystem, Viddsee provides high-quality content to audiences through its data-driven creative studio and multi-platform network.
Powered by AI, Viddsee connects independent storytellers with digital-native audiences, brands, and partners to produce and market films and series built upon its storyteller community. Its strong talent database and expertise in production, creative, and marketing help brands amplify content to greater value.
Passionate to support the entire storyteller journey, Viddsee launched Viddsee Labs, an IP Incubator to develop Intellectual Property (IP) rights and ownership at each stage of filmmaking. It expanded into IP development to strengthen relationships and further facilitate the growth of Asian storytelling. For more information, please visit http://www.viddsee.com
Annex A
Alienated by Viddsee Studios and Doyeon Noh
About the Filmmaker

(From left to right: Kenny Tan, Head of Viddsee Studios, Doyeoh Noh, Filmmaker)

 

Doyeon Noh

Doyeon Noh is a film director / screenwriter based in Seoul. He graduated from Seoul National University (2004) then went on to study filmmaking at the School of the Art Institute of Chicago. (2006-2010) Subsequently, he returned to Seoul, and while working as an advertisement director/producer, he participated in several feature film projects as a screenwriter. He has directed two short films in Korea: Human Form, a cautionary tale on plastic surgery, and Night Watcher, an anecdote on stalking. They were screened at multiple film festivals worldwide and have become audience favourites. Doyeon is currently a screenwriter for a dystopian sci-fi series with a major studio in Korea, as well as working on the first draft of a feature film that he will be directing next year.

Genre of Series

Social-Thriller

Series Synopsis

Alienated is a unique drama series that combines Fantasy, Thriller and Social Horror altogether. The setting of Alienated itself is fascinating as the series will be set in alternate universes that are curated based on the protagonist, Luna's perceptions of an ideal world she wishes to live in.

Just like an ordinary 18-year-old kid, Luna has to go to school. Unfortunately, the school can be hell for some and Luna just happens to be living in it. Luna gets constantly bullied at school for her poor family background and ugly appearance. This eventually led to her resentment and she blames the world for her misfortune, especially when her loved ones are affected.

One day, Luna reaches her breaking point and contemplates ending her life. She is greeted by an  unearthly character, Mr. Humpty, who offers Luna a second chance to choose the kind of world she wants to live in. All she has to do is to imagine and draw it out, and then she will be sent there. Luna agrees to this, but will she finally find happiness in the world she wishes for? Will she finally be free from the pain and resentment that has hurt her so deeply?
Annex B
About Creatives Assembly by Mediacorp
Creatives Assembly is Mediacorp's annual call for ideas exercise to seek the best concepts for commissioning across languages and platforms. The first Creatives Assembly in 2021 garnered over 600 entries from production houses and content creators who are adoptees of the Tripartite Alliance for Fair and Progressive Employment Practices. The recent 2022 edition marked the first to be held as an in-person event on 3 November 2022, and brought together nearly 400 representatives from production houses, content creators and students from institutes of higher learning. Interested parties may submit their 2022 proposals from now to 30 December 2022. For submission requirements and more information on Creatives Assembly 2022, please visit www.mediacorp.sg/commissioning.