Mediacorp partners with ASEAN Football Federation to deliver AFF Mitsubishi Electric Cup 2022 action in Singapore
As part of Mediacorp's continued commitment to supporting the thriving local football scene, we will be bringing all the AFF Mitsubishi Electric Cup 2022 action to our audiences for free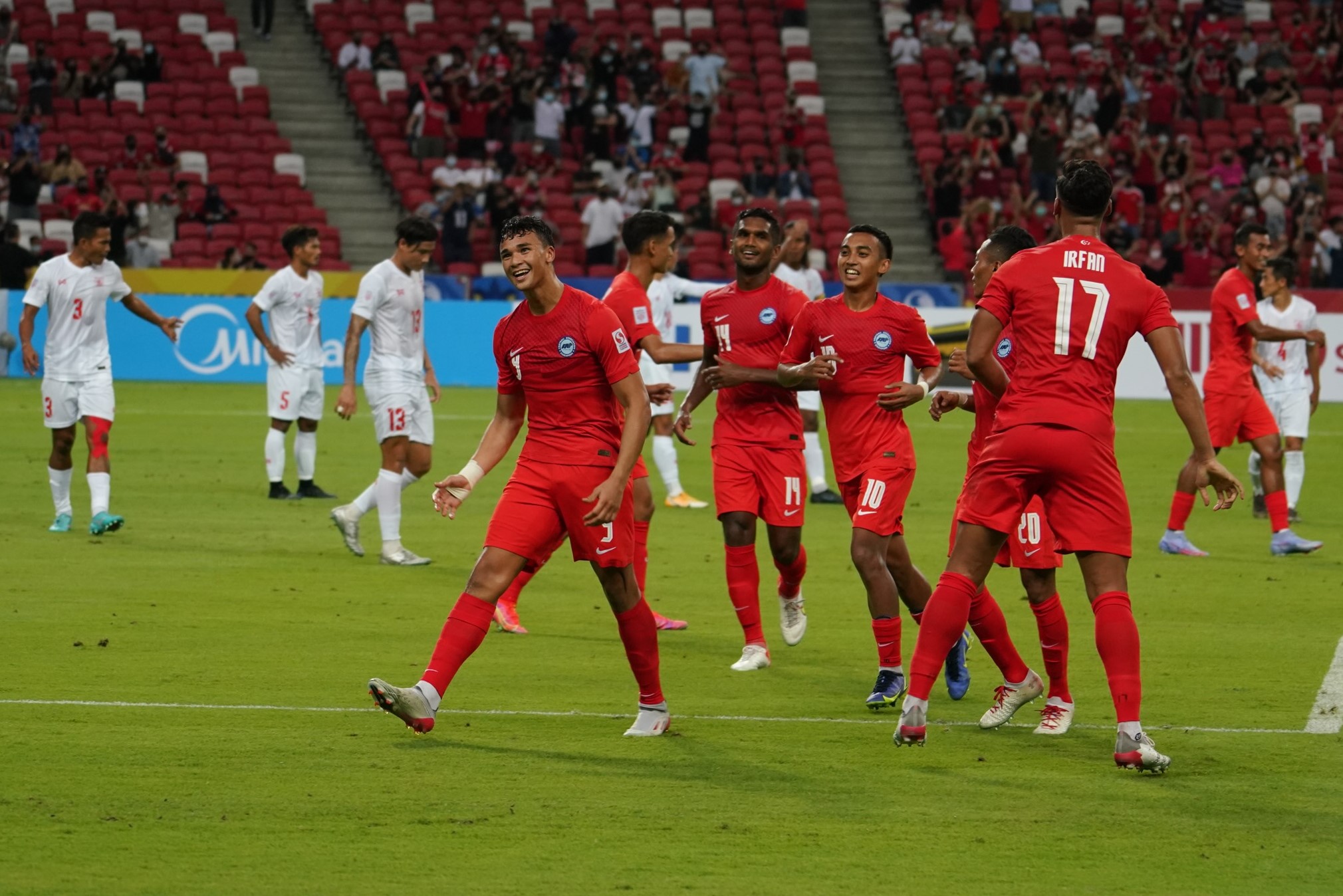 Singapore, 5 December 2022 – The ASEAN Football Federation (AFF) and Mediacorp today announced an exclusive media rights partnership in Singapore for the AFF Mitsubishi Electric Cup 2022, Southeast Asia's biennial international football tournament. The deal underlines Mediacorp's ongoing efforts to offer exclusive football action for free to a wide national audience, as part of its continued commitment to rallying audiences behind Team Singapore athletes and supporting the local sports scene.
Through a deal brokered by SPORTFIVE, AFF's exclusive commercial rights representative, Mediacorp will air all 26 matches of the upcoming tournament. This will kick off with the Group Stage opening match on 20 December, and includes all home matches held in Singapore, which will be produced by Mediacorp. The 2020 semi-finalist Singapore have been drawn into Group B and will take on Vietnam, Laos, Myanmar, and causeway rivals Malaysia. The competition will end with the two-legged Finals, to be played on 13 and 16 January 2023.
Football fans in Singapore can look forward to cheering on the national team and enjoying coverage of all the thrilling ASEAN football action for free, live and on demand on Mediacorp's digital entertainment streaming service meWATCH. Matches featuring The Lions will be available live on free-to-air television via Mediacorp Channel 5, with match highlights on Mediacorp Entertainment YouTube channel.
Lee Hung Sheng, Head, Audience & Partnerships at Mediacorp, said, "We are delighted to work with AFF to offer passionate football fans in Singapore with comprehensive coverage of the AFF Mitsubishi Electric Cup 2022, live and on demand for free across our platforms. Mediacorp's coverage of this tournament underlines our role as the national media network in uniting communities through the universal language of sport, while showcasing the athletic accomplishments of our local football heroes. We hope our audiences can join us in cheering on The Lions as they battle it out with the best in the region."
Malcolm Thorpe, Managing Director, Southeast Asia at SPORTFIVE, said, "We are pleased that Mediacorp have remained on board as our media rights partner in Singapore for the upcoming AFF Mitsubishi Electric Cup 2022. Having experienced broadcast partners like Mediacorp underline AFF's and our ongoing commitment to strengthen the presence of ASEAN football across the region and we are grateful to the partners for their support."
With less than three weeks till the kick-off, this year's AFF Mitsubishi Electric Cup is shaping up to be a game-changing edition as the tournament enters a new era and makes a welcome return to the home-and-away tournament format.
Fans across the region will be able to watch the AFF Mitsubishi Electric Cup 2022 matches with the following broadcast partners. The official broadcasters for Thailand are yet to be confirmed.
Brunei: Radio Television Brunei

Indonesia, Philippines and Timor-Leste: MNC Group

Malaysia: Astro 

Republic of Korea: SBS

Singapore: Mediacorp

Vietnam, Laos, Cambodia and Myanmar: FPT Play
        -ends-
About the AFF Mitsubishi Electric Cup 2022
The AFF Mitsubishi Electric Cup is a biennial football competition organised by the ASEAN Football Federation (AFF). First played in 1996, the tournament is contested by the national 'A' teams of Southeast Asia and boasts record TV ratings. The 14th edition of the tournament will take place from 20 December 2022 to 16 January 2023. It will continue the format where 10 qualified teams will be split into two groups of five and play a round robin system, with each team playing four fixtures, in the group stage. The knockout rounds remain unchanged, with semi-finals and the final played in a two-legged format. For more information, visit affmitsubishielectriccup.com
About Mediacorp
Mediacorp is Singapore's national media network and largest content creator. Its purpose is to create engaging and trusted content, as well as to connect communities and inspire people. Mediacorp engages over three million people in Singapore daily across four languages on its digital platforms including meWATCH, meLISTEN and CNA.asia, six TV channels and 11 radio stations. Beyond Singapore, Mediacorp also has a growing international audience through CNA and content distributed across markets.
With a focus on nurturing talent and growing the sector, the company is committed to investing in nation-wide initiatives like Star Search, Anugerah, Yaar Antha Star and SPOP, commissioning a wide variety of work from local content creators, and collaborating with institutes of higher learning. As Singapore's first local Multi-Channel Network in partnership with YouTube, Mediacorp is also committed to developing a network of digital content creators.
For advertisers, Mediacorp has partnered industry-leading brands like ESPN, Mothership, Popcorn, theAsianparent, VICE, YouTube and 99.co to form the Mediacorp Digital Network in offering more effective content-driven solutions.
Mediacorp is the recipient of industry accolades including New York Festivals, World Media Festivals, PromaxBDA (World and Asia) and Asian Academy Creative Awards.
For more information, please visit mediacorp.sg.
About SPORTFIVE
SPORTFIVE utilises the unique emotional power of sports to create and enable pioneering partnerships in sports. By delivering responsible commercialisation, full-service-solutions and long-term value for all stakeholders in sports, SPORTFIVE strategically and creatively connects brands, rightsholders, media platforms and fans by leveraging a global network paired with decades of experience and innovative spirit. As a market leader and with customer centricity and vast data intelligence at its core, SPORTFIVE often leads the sports business into the future through its innovative digital solutions and thereby always aims to be the most progressive and respected partner in sports. SPORTFIVE operates as an international sports business agency with a global mindset and a network of over 1,200 local experts based in 15 countries around the world, active in Football, Golf, Esports, Motorsport, Handball, Tennis, American Football, Basketball, Ice Hockey, Multi Sport Events and many more. For more information, please visit SPORTFIVE's website or LinkedIn.