All amazing things starts with a dream
Mediacorp's biennial awards show and Singapore's largest celebration to commemorate the best of local Malay entertainment, is returning for its 17th edition. Themed "Epilogue of Dreams", #PestaPerdana2023 celebrates the pursuit of artistic excellence and honours remarkable media practitioners in achieving their dreams and aspirations.
"Don't dream your life, live your dreams."
Pesta Perdana 2023 will kick off with a Manja – Pesta Perdana 2023 Special at 7:00pm, followed by the Pesta Perdana Glam 2023 Red Carpet 'LIVE' at 7:30pm. Pesta Perdana 2023 - The 'LIVE' awards show will commence at 8:30pm.
The above mentioned programmes will be available 'LIVE' on 17 June on Suria, with simulcast on mewatch and Mediacorp Entertainment on YouTube.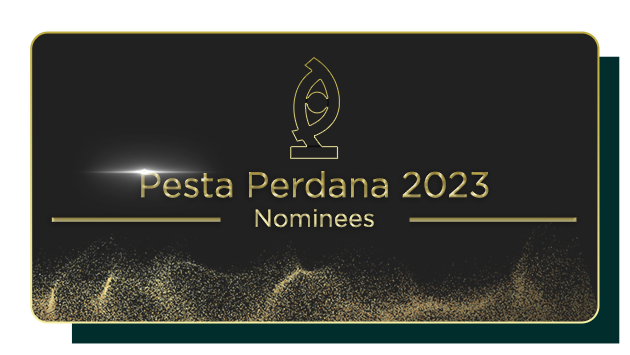 The Nominees
Here are the nominees for the 17th edition of Pesta Perdana.
Most Popular Personalities
Here are your Top 10 Most Popular Personalities voted by YOU!
Lifetime Achievement Award
This award recognises an individual with outstanding contributions to the Malay entertainment industry.
REMINISCING PESTA PERDANA 2021 MOMENTS