Meena Arumugam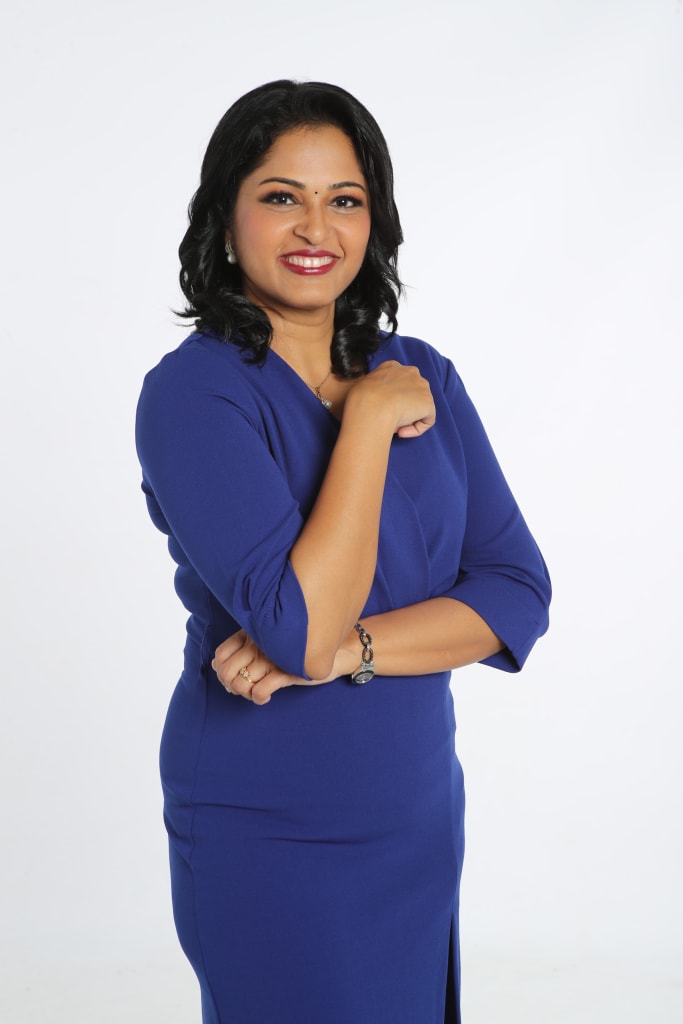 Meena Arumugam is a News Presenter / Editor with Tamil News & CA.
She has been working with banking and finance for 8 years. Her passion for Tamil language brought her to the media industry. She started her journey in Mediacorp as a news presenter. Subsequently, she was exposed to Radio and Television news production. Currently she leads the digital team in Tamil News.
Her career highlights included the coverage of Malaysian election, the first overseas digital project of Tamil News in Dubai and expanding the digital audience of Tamil News. She fondly recollects her memories organizing various outreach events for Tamil News.
Meena owes her success in presenting News, to her ability to articulate and communicate well. Having spent almost a decade in media, Meena feels that there is much more to explore and accomplish.
On the personal side, Meena is a mother of twins aged 13. She is very passionate about music and also pursues her culinary interests. She says that her culinary skills kept her family engaged during covid times (or disengaged J)