Pan Jiabiao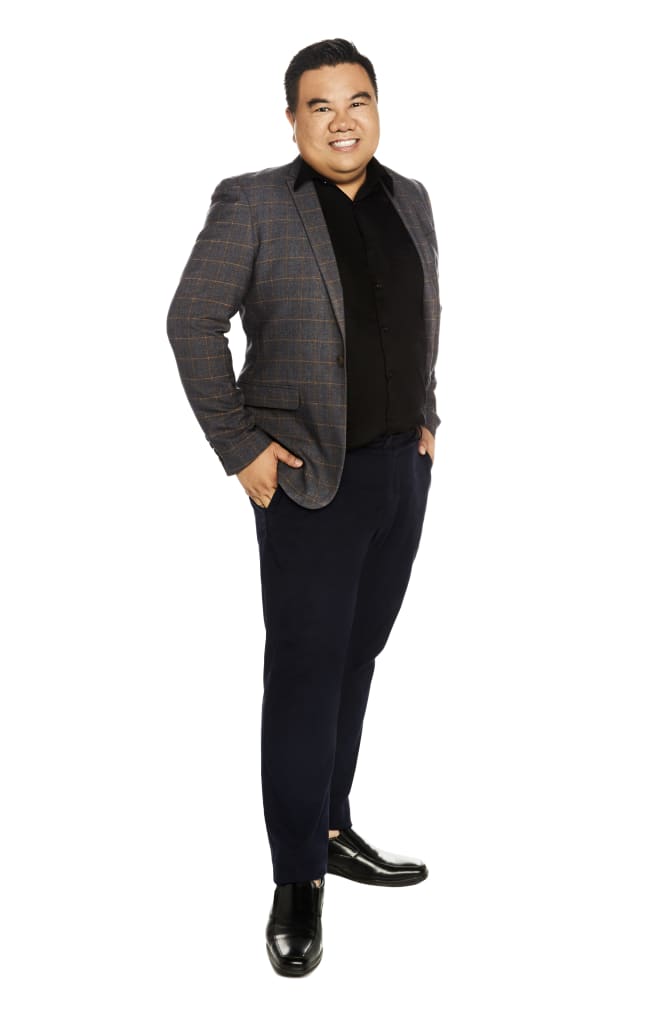 Language
English, Mandarin
Talents
Hosting, Voice Over, Sports
Jiabiao is a popular event emcee and experienced voice talent. He is a veteran radio presenter-producer and his outgoing personality has endeared him to many listeners.
Jiabiao is an experienced current affairs host. He had interviewed Prime Minister Lee Hsien Loong and different ministers in his radio programs. He also hosted an outdoor event "An Interfaith Dialogue" in 2019.

Jiabiao is a skilled sports commentator, having reported on the South East Asian Games, Asian Games, European Cup and the World Cup. In 2008, he hosted a special Olympics segment on Ch 8's Good Morning, Singapore. His sporty, friendly demeanour makes him a popular choice for outdoor hosting.
Other than being a presenter, Jiabiao also planned and assisted in 958 programming and planning.
Portfolio
RADIO 电台
2001 – 2004 RSI新加坡国际广播电台节目主持
2006 DJ, CAPITAL 958, 下班巨无霸
2007 DJ, CAPITAL 958, 回家真好
2008 DJ, CAPITAL 958, 家冰来了

DJ, CAPITAL 958, 摩登镖局
2009 DJ, CAPITAL 958, 早安! "鲜"人掌
2010 DJ, CAPITAL 958, 上班加油
2011 – 2012 DJ, CAPITAL 958, 下班快乐
2013-2020 DJ, CAPITAL 958, 早点正能量, 小城大事

TV HOSTING 电视主持
2006 MioTV Italian League Commentary评述意大利甲组联赛
2008 Channel 8 Good Morning Singapore Olympics segment主持"早安奥运"单元
2015 Channel U 2015 SEA Games Commentary 评述东南亚运动会
Guest Appearances for "Mars and Venus" 金星火星大不同
Guest Appearances for "Face off" 这样是怎样
2017 958 TV show 958 开麦啦
2020 Home with Me 与Me 宅家乐

EVENT HOSTING 活动主持
2008 Health Weekly Series of Events健康报保健活动Healthcare Roadshows, F1 Grand Pix on-air reports 新加坡F1大奖赛报道
2014 & 2015 Interview with Prime Minister Lee Hsien Loong
2015 Tiger Beer roadshow, Frasers Centrepoint Mid Autumn show
2018 Telok Ayer Reunion Dinner, with MP Lily Neo
2018, 2020 Chinatown Lunar New Year Lights Up Festival, with PM/President
2019 Channel 8 Hokkien Show press conference/roadshow 欢欣就好记者会/活动
2019 " An Interfaith Dialogue" 《信仰习俗知多少》
2019 Sian Chay Charity TV show press conference 善济电视筹款记者会
2020 Channel 8 Hokkien Show press conference/roadshow 好世谋活动
2020 SFCCA'S 14th NATIONAL DAY SING-ALONG 宗乡会馆《爱国歌曲大家唱》
VOICE OVERS FOR MULTIPLE RADIO AND TV COMMERCIALS 广告配音
Various Clients such as:
• Harvey Norman
• Shell
• NTUC
• GreenLand
• SPC
• HSBC
• Courts
• Samsung

OTHERS 其他
2006 An analyst for Football Magazine 足球至尊