Sivaranjaniy Gunasegaran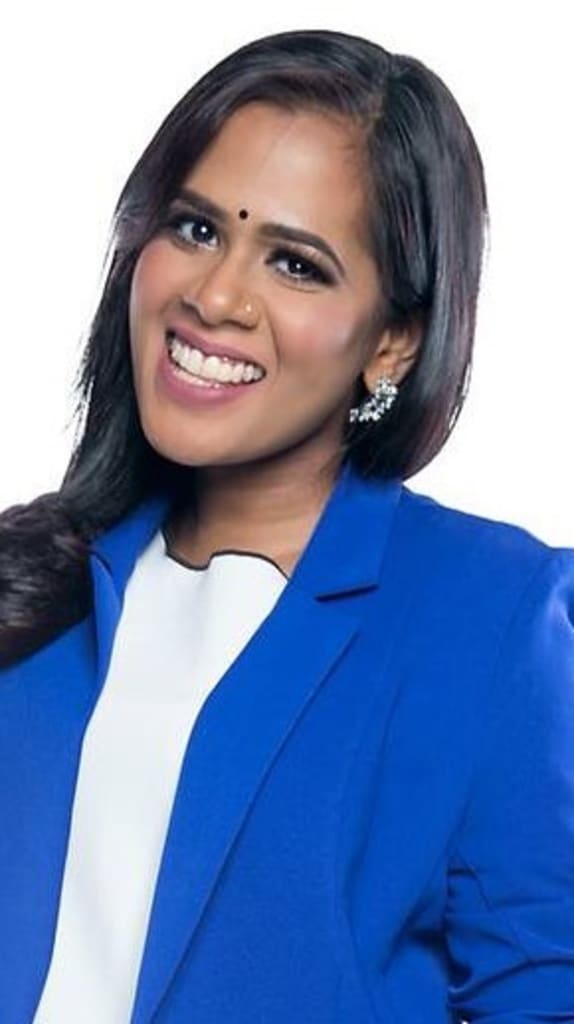 Ranjaniy received her degree from the Australian National University where she majored in International Relations and Sociology, and briefly interned with the Australian Parliament thereafter.
After 9 years with Oli 96.8 FM as a radio presenter, Ranjaniy joined Ethiroli, a Tamil current affairs program where she is currently a producer and presenter.
Ranjaniy has produced several episodes such as "Gangs in Singapore", "Salt & Us" where she underwent salt deprivation to deeper understand topics she was producing. Her passion for real stories have even resulted in documenting her journey as an amateur gardener during the Covid phase.
Beyond her primary roles, Ranjaniy has been part of panel discussions with industry and policy stakeholders and ministers. She co-hosted the Singapore Elections Results Show in 2020 which went on live for almost 6 hours.
In April 2021, Ranjaniy was introduced as a news presenter for Tamil news (Seithi).