Azlin Ali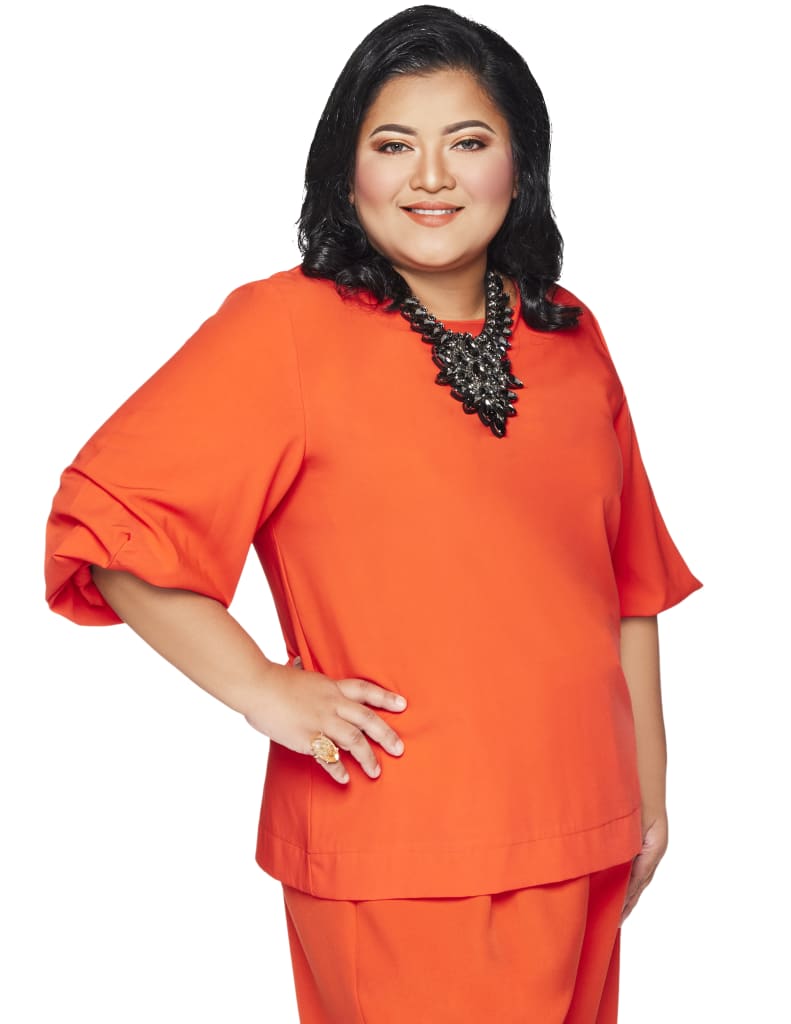 Azlin Ali is a DJ at Mediacorp radio Ria 897. Apart from being a Senior Producer-Presenter, she is also the station's Senior Promo Executive. Azlin's first foray into the broadcasting industry was in 1999. As a graduate of Murdoch University with a Bachelor of Arts degree majoring in Communication and Media Studies and Public Relations, Azlin is capable of presenting and discussing current issues in a light-hearted yet meaningful manner. She is currently helming Estetika Ria where a vast array of information is being shared in an epigrammatic manner.
With over 20 years of experience in the broadcasting industry, Azlin has done numerous TV and radio voiceover and hosting projects for various radio commercials and trailers, including those commissioned by corporate companies and government bodies.
Aside from her experience in hosting events and roadshows, Azlin also has other hidden talents in which she performed at copious station events. She has had a lead role in Cinta Internet, a TV drama on Suria that featured regional stars from Malaysia and Indonesia.
档案
Acting: Lead role in "Cinta Internet" Featured in Konsert Suara Hati on Mediacorp Suria
Acting: Kawanku... Oh Yeah! (2 Seasons)
Kelas Kekek
Radio Gives Back Docu Drama
In Your Living Room with PCK & Jojo
Featured in Selamat Pagi Singapura on Mediacorp Suria
Featured in President Star Charity on Mediacorp Channel 5
RADIO EXPERIENCE
PON PON PETANG SENSASI-RIARIA-JAMM
KAFÉ-TEH-RIA
SIX-TEN
Sosial Ria Galaksi Isu KBE
Gen-R
A.K.S.I
Getaran Global Ria Iria
#IOVERDOSE
Estetika Ria
EVENT HOSTING
Host: Launch of first Warna-Ria calendar, Kejora Ria
Host: Sedekad Ria / Elit Ria / Kriatif Ria / Mega Warna Ria / Hero Heroin Bollywood
Host: Boom Ria Boom Finals
Host: Prelude of Anugerah Planet Muzik
Host: Dari Hi Tea Ke Hati Wanita Inspirasi
Host: Great Radio Game
Host: Sudoku Challenge Karnival Warna Ria
Host: Hi-Tea Hari Ibu 2017
Host: Launch of Bazaar Raya Utara 2017
Host: Gain City (Mobile Studio)
Host: National Museum (Mobile Studio)
Podcast
Dari A to Z
Fesyenista
Apa Cerita!
JUDGING
Event 'KITA PUN ADA TALENT'
Mask For The Nation (2020)
AWARDS & NOMINATIONS
Finalist of New York Festival Award
Getaran Global Ria with Art Fazil
Nominated for Best Audio Programme in Pesta Perdana 2021
ENDORSEMENT
MAGAZINE FEATURE
Media Hiburan
Manja
Majalah Perkahwinan
Today
Social Media Engagements
Career Talk to students (Dazhong Primary School)
Sing Together Singapore
Suara Wisma Geylang Serai 2.O
PCK & Jojo: In Your Living Room