Jean Danker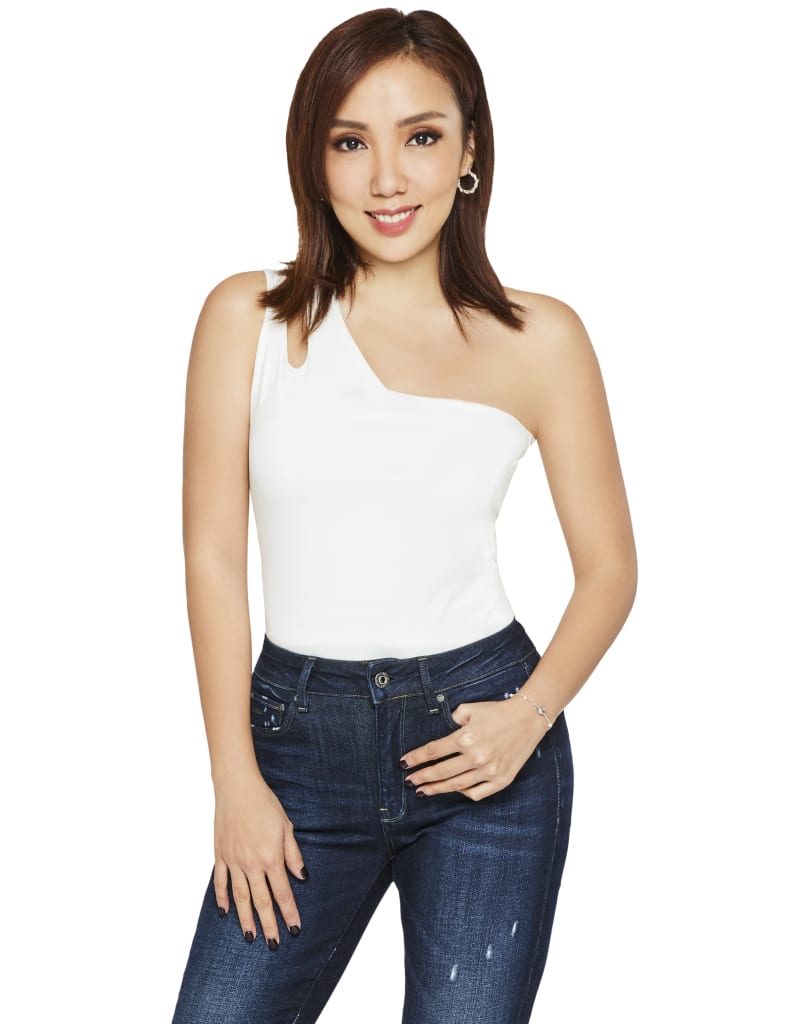 Jean Danker is a DJ at Mediacorp Radio Class 95 and a television presenter. She hosts the top-rated evening drive-time show Cartunes from 5-8 pm. Jean is synonymous with radio, having been in the business for almost two decades.
Jean hosted the prestigious Presidents Star Charity, the reality television talent competition The 5 Search, and the red carpet event at the Asian Television Awards and the Dragon Blade. She also hosted the National Day Parade for years and fronted events for SKII, Dior, Chanel, and more. Jean interviewed many outstanding celebrities, including JJ Lin, Henry Golding, Mariah Carey, Hugh Jackman, Robert Pattinson, Marco Pierre White, and more.
档案
RADIO
2015 to Present - DJ, Class 95FM, Cartunes
DJ, Class 95FM, Movie Minutes
1995 to 1998 - DJ, 987FM, Perfect 10
DJ, 987FM, Say It with Music
DJ, 987FM, Late Night Dedications
DJ, 987FM, Sunday Evening Show
1998 to 2005 - DJ, 987FM, Perfect 10 98
DJ, 987FM, Say it with Music
DJ, 987FM, Jive Drive
DJ, 987FM, All Requests Live
DJ, 987FM, Reel Bites
DJ, 987FM, Selector
DJ, 987FM, Superstyle

TV HOSTING
2015 - Presidents Star Charity
The 5 Search
2014 - National Day Parade 2014
SG50 Countdown at The Float at Marina Bay
2013 - Asian Television Awards and red carpet event
Radio Music Awards
Rapid Fire on Sportworld, Channel news Asia
2005 - Channel 5 family gameshow "Look Who's Leading"
2003 - Health & Beauty show "Body Beautiful"
2002 to 2006 & 2008 - Host of National Day Parade

EVENTS HOSTING
2015 - SKII Change Destiny events
HGTV launch
Dragon Blade red carpet event
2014 - Chocoolate Disney Tsum Tsum event
Dell Customer appreciation dinner
Scoot Ultimate Takeoff challenge
2013 - Ms Universe Singapore 2013
Launch of Krispy Crème in Singapore
2008 - Christian Dior Exclusive Addict High Shine
Lufthansa flight from Singapore to Munich
Annual Company Dinners & Parties for Christian Dior and Republic Polytechnic
Press Conference for Nike + Human Race 10k
Green Thumb 2008
Mental Wellness
2007 - Annual Company Dinners & Parties for Shu Uemura 24th Boutique Birthday, AMEX Live Platinum and Singapore Diplomatic Club
Chanel Makeup range
Clinique "Happy" range
Starhub roadshow
Microsoft Vista
Tourism Australia roadshow
SingTel roadshow
SK Jewellery 3rd Anniversary
OSIM roadshow
Canon booth at IT Show
Benefit Cosmetics
Kiehl's Yerba Mate Skincare
Levi's Lady Style Fall/Winter
Ciba Vision Beach Hunk & Babe Contest
National Stadium Closing Ceremony
Photo-shoot with Starhub Rewards winner
2006 - Annual Company Dinners & Parties for Mount Faber Jewel Box's Christmas & New Year countdown
Launches & Roadshows for iShop by Club 21 roadshow and IKEA Tampines opening
Ciba Vision Beach Hunk & Babe Contest
AWARDS/ACHIEVEMENTS
2008 - Top 10 "DJ Idol" in Chinese Paper, "Friday Weekly".
2001 - Winner of MAX Magazine's Favourite DJ reader's poll
Lime Magazine's 2nd placed winner in Favourite DJ category
Chinese Daily LIAN HE ZAO BAO "Top 10 Favourite DJs in Singapore".
2000 - Winner of MAX Magazine's Favourite DJ reader's poll

COMMERCIAL/ENDORSEMENTS
2015 - Brand Ambassador for belief skincare.
2014 - Brand ambassador for Mercedes Benz GLA, Shell Fuelsave ambassador for Singapore
2013 - Tangs Beauty Campaign, Blackberry Green corridor ambassador