丽娜 / 娜娜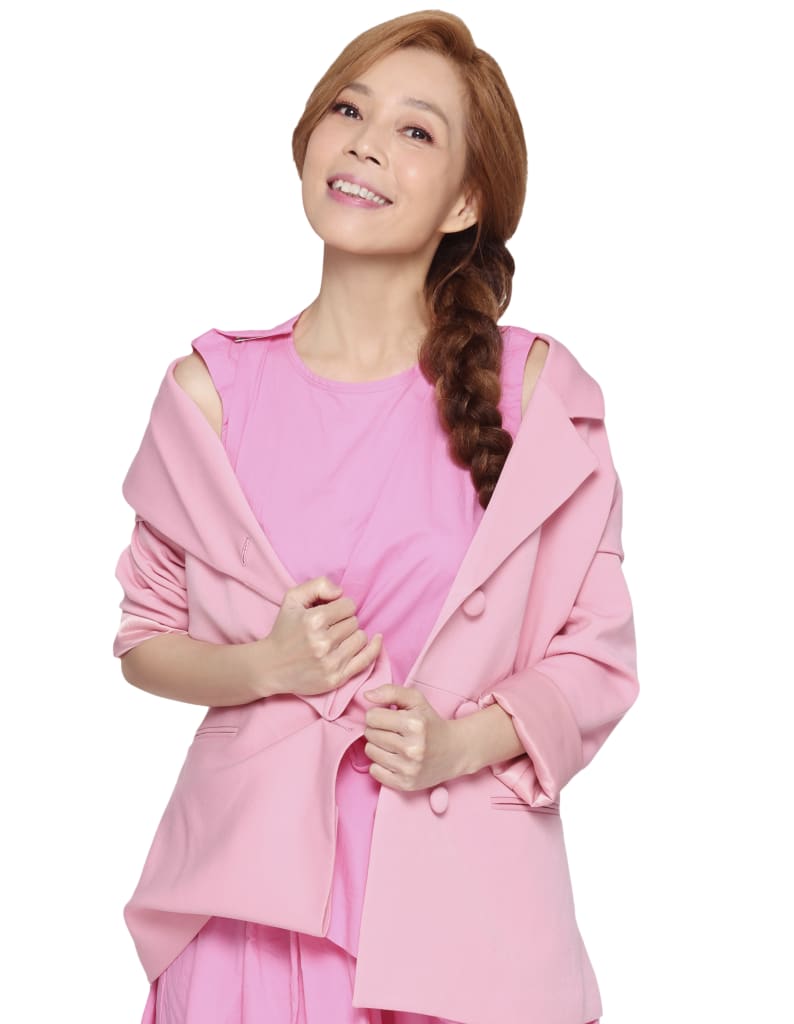 Lina Tan developed a passion for radio at a young age, before embarking on her career in radio in the 90s. With over 20 years of broadcasting experience, she has worked at radio stations in Singapore such as Rediffusion, Radio Heart, UnionWorks and SAFRA Radio.
In 2007, She was made Programme Director at SAFRA Radio, taking charge of station management, overseeing and implementing programming policies, and identifying and coaching new blood in both the programming and news teams.
She later took up the role of Creative Director in the Creative services department, where she flourished in creative script writing and commercial production, before moving on to Mediacorp Radio Love 97.2FM.
Aside from her stints as a freelance TV presenter, she is also a veteran host who has made numerous stage appearances at major events, including concerts by renowned artistes such as Faye Wong, Alex Toh and Grasshopper. In addition, she has travelled to countries like Japan to conduct artiste interviews as well as celebrity tours.
Lina is also well recognised for her graceful flair in commercial voiceovers, and sought-after for her versatile voice acting in diverse roles ranging from joyful child to dignified ladies and decrepit grandmothers.
档案
电视主持:
担 任 特 约 电 视 娱 乐 主 持。
担 任 特 约 综 艺 撰 稿。
广 播 经 验:
广 播 节 目 制 作 / 主 持。
节 目 策 划 / 节 目 构 思 / 广 告 撰 稿 / 稿 件 翻 译。
户 外 节 目 策 划。
广 告 录 音 / 广 播 教 学(培 训 新 晋 播 音 员 / 新 晋 新 闻 播 报 员)
曾 担 任 电 台 节 目 总监 负 责 电 台 管 理 / 拟 定 电 台 方 针 / 音 乐 走 向 等。
曾 任 职 的 电 台
丽 的 呼 声 有 限 电 台
担 任 编 导 、主 持。
策 划 制 作 青 少 年 校 园 节 目 以 及 音 乐 节 目。
与 英 文 电 台 DJ 联 合 制 作 兼 主 持 双 语 广 播 节 目 "中 西 音 乐 城"。
负 责 策 划 兼 制 作 商 家 特 约 节 目。
策 划 户 外 主 持。
参 与 广 播 剧 录 音 工 作。
担 任 "丽 的 幼 儿 培 训 班" 学 前 儿 童 語 文 老 師。
曾 担 任 語 文 讲 座 主 讲 嘉 宾。
职 总 心 电 台
担 任 编 导 、主 持。
于 高 岛 屋 购 物 中 心 "透 明 播 音 站" 主 持 现 场 广 播 节 目。
主 持 " 电 台 排 行 榜" 及 "新 谣 特 备 节 目"。
广 告 撰 稿。
主 持 各 类 大 "签 唱 会"。
负 责 策 划 、主 持 娱 乐 音 乐 节 目 与 艺 人 专 访。
负 责 策 划 兼 制 作 商 家 特 约 节 目。
参 与 广 播 剧 录 制 工 作。
电 台 UFM 100.3
担 任 高 级 编 导 、主 持。
负 责 策 划 、制 作 及 主 持。
广 告 撰 稿。
参 与 广 播 剧 录 制 工 作。
负 责 策 划 兼 制 作 商 家 特 约 节 目。
参 与 户 外 节 目 主 持 工 作。
EVENT HOSTING
担 任 "王 菲 唱 游 世 界 演 唱 会"节 目 开 场 司 仪。
为 杜 德 伟 、辛 晓 琪 "辛 知 杜 明 演 唱 会"担 任 司 仪。
主 持 "国 庆 庆 典 滨 海 湾 音 乐 会" 亚 洲 记 者 招 待 会
[艺 人 包 括 - 伍 佰 + CHINA BLUE 、阿 牛、CLON 等]。
担 任 "国 庆 庆 典" 滨 海 湾 --- 音 乐 会 主 持。
[艺 人 包 括 - 陈 晓 东、张 柏 芝、蔡 建 雅、苏 永 康 等]。
主 持 草 蜢 "圣 淘 沙 音 乐 喷 泉 LIVE 演 唱 会"。
主 持 "爱 心 慈 善 活 动 记 者 会" [ 海 外 群 星 包 括 - 张 学 友 、刘 德 华 、钟 镇 涛 等]。
主 持 张 信 哲 "亲 善 大 使 记 者 招 待 会" 。
主 持 梁 家 辉 "行 兼 跑 慈 善 捐 款 活 动"。
为 新 加 坡 武 装 部 队 各 单 位 主 持 军 中 活 动。
[参 与 艺 人 包 括 :莫 文 蔚 、徐 怀 钰 、潇 潇 等]。
主 持 - 杨 采 妮 、许 茹 芸、彭 佳 慧、熊 天 平、张 雨 生、F.I.R 、 信 乐 团、郑 惠 玉 等 歌 友 会。
主 持 王 力 宏"新 加 坡 迷 你 演 唱 会"。
担 任 联 合 早 报 "Zpop Now 翻 天" 大 会 司 仪 [特 别 嘉 宾 - 前 总 统 纳 丹] 演 出 歌 手 包 括 - 张 韶 涵、Linda 廖 佩 玲、ENERGY、张 智 霖 等。
主 持 各 项 新 加 坡 武 装 部 队"海 陆 空"开 放 日 活 动。