HIGHLIGHTS
Downstairs S3
The hit comedy series is back! Follow a cast of wacky and colourful coffeeshop stall owners as they embark on crazy adventures throughout their little neighborhood.
The Reunion
Still remember the days of Little Nyonya, Tofu Street, Good Morning Sir and Price of Peace? Reunite with the cast of these classic dramas in a rare get-together!
SGD10000
Do you think you know every single detail about Singapore? Join us in a thrilling gameshow joyride to win SGD10000!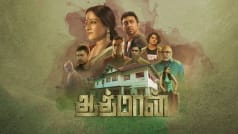 Aathmaan
A gripping psychological thriller series about family who runs a maid agency and a motivational organization.
MasterChef SG is back – Auditions for Season 4 now open!
One of the most popular competitive cooking reality series is making its local return so… Home cooks, ready your recipes to fulfil your dreams!